Tradition Meets Innovation at It's About Time Inc Watch Service Center
watch service center duluth: Discover a curated collection of exquisitely designed watches for women with discerning tastes. From timeless classics to contemporary marvels
Experience the perfect blend of tradition and innovation at IAT Watch Service Center. With roots in family heritage and a dedication to expert craftsmanship, we provide trusted horological services.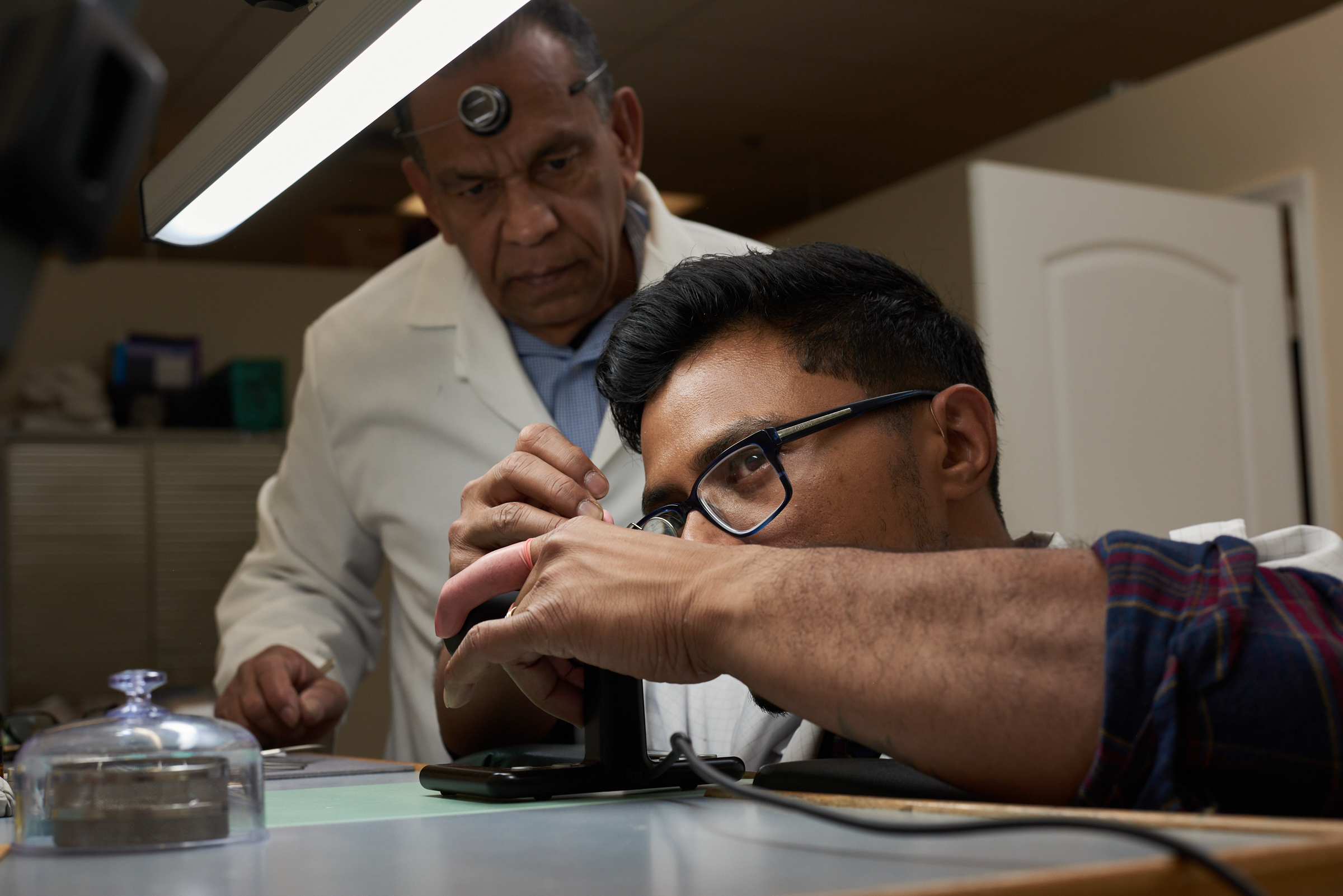 Our story harks back to the modest beginnings of our family enterprise, where we honor the foundations of horology while embracing the contemporary demands, tools, and benchmarks of the industry.
Craftsmanship with a Personal Touch
Our vision was to establish a local service center, welcoming walk-in customers with warm smiles, all while elevating the standards of the watch industry. Drawing from our experiences at prestigious brands like IWC and Audemars Piguet, we've armed ourselves with cutting-edge tools and equipment, but we also carry the essence of a tight-knit family business.
Trust-Built Relationships
Our services not only assure our customers but also build trust-based relationships. Whether you step into our on-site location or speak with us over the phone, you'll feel confident that you're in expert hands-quite literally, as this craft demands skilled hands!
Having WOSTEP and Swiss Certified Watchmakers on our staff allows our watch repairs to be done to very high standards ensuring precision and reliability in every job from the smallest repair to the most complicated. We offer free watch repair estimates on your timepiece. We have a large selection of watch bands and custom bands to choose from. Watch not working, or watch running slow or fast? Bring it in!
My fascination with horology began in my grandfather's Sri Lankan workshop, where I was forbidden to touch but always curious. Due to political unrest, my family relocated to Dubai, where my father worked with Rado until 1998. Then, after a move to the United States and stints at Tourneau and Mayors, my father joined 'It's About Time' in Atlanta, Georgia, in 2006, where I rekindled my passion for horology in this 'new' family business.
A Lifelong Dedication
It wasn't until 2012 that my profound interest in watchmaking truly ignited, leading me to enroll in the Nicolas G. Hayek Watchmaking School. After graduating at the top of my class in 2014 with the 3000-hour WOSTEP Watchmaking program, my professional journey commenced at Richemont, with spells at IWC, Panerai, and Jaeger-LeCoultre. Five years later, I embarked on a new chapter at the prestigious and luxurious brand Audemars Piguet, where I honed my skills for another five years.
Continuing the Legacy
My family's business was the catalyst for my watchmaking career, making it fitting for me to return and carry forward the family legacy.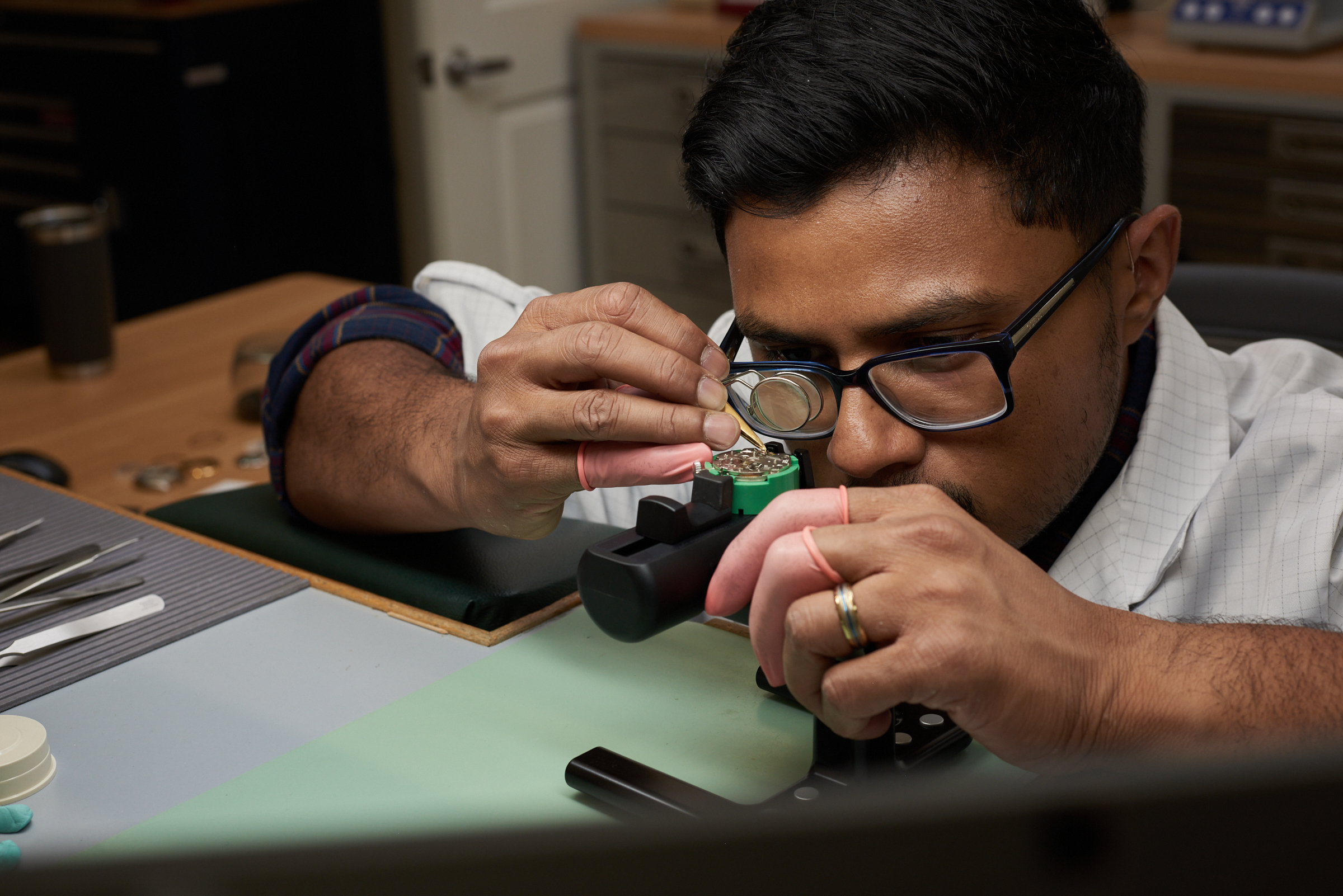 Craftsmanship You Can Trust
Here at IAT, we take immense pride in our craft. We only tackle projects we're fully equipped to handle, and such situations are exceedingly rare. With years of experience and expertise, we guide our customers down the right horological path.
Welcome to Atlanta's finest watch repair and sales shop, where expertise meets elegance. Our skilled watchmakers offer meticulous repairs and maintenance for cherished timepieces, ensuring they stand the test of time. Browse our handpicked selection of exquisite watches, ranging from classic to contemporary styles. Experience unparalleled service and craftsmanship at Its About Time Inc. in Atlanta. Explore our offerings today and entrust your treasured timepieces to the best in the business.
Stylish Watches for Women: A Comprehensive Guide
In today's fashion-forward world, the right accessory can elevate any outfit, and for women, a chic watch is an absolute essential. This article delves into the latest trends and timeless classics in the world of watches for women. From elegant wristwatches to sporty timepieces, we explore a diverse range of options to suit every style and occasion.
Embracing Elegance: Women's Timepieces Redefined
When it comes to embracing elegance, a watch is a woman's best friend. Brands like Rolex, Cartier, and Omega have mastered the art of crafting exquisite timepieces that seamlessly blend fashion with function. Whether adorned with diamonds for a touch of luxury or featuring minimalist designs for a timeless appeal, these watches make a statement on any wrist.
The Allure of Diamonds: A Sparkling Affair
For those who seek a touch of opulence, watches adorned with diamonds are the epitome of luxury. Brands like Chopard and Patek Philippe excel in creating masterpieces that marry precision engineering with the brilliance of diamonds. From delicate diamond-studded dials to intricately designed bracelets, these watches exude glamour and sophistication.
Minimalist Marvels: Timeless Simplicity
In contrast, the allure of a minimalist watch lies in its understated elegance. Brands like Daniel Wellington and Nomos Glashütte have perfected the art of simplicity, creating watches that exude refined charm. With clean lines, uncluttered dials, and premium materials, these timepieces are a testament to the beauty of less-is-more.
Women's Sport Watches: Where Fashion Meets Function
For the active, modern woman, a sporty watch is more than just an accessory—it's a companion in adventure. Brands like Garmin, Suunto, and Tag Heuer have revolutionized the world of women's sports watches. These timepieces boast advanced features like GPS tracking, heart rate monitoring, and water resistance, all while maintaining a stylish aesthetic.
Fitness and Fashion: A Symbiotic Relationship
Today's sport watches seamlessly integrate fitness tracking with fashion-forward designs. Whether it's a morning run, a yoga session, or a day at the office, these watches transition effortlessly between activities. With customizable straps and vibrant displays, they add a pop of personality to any workout ensemble.
Dive into Adventure: Water-resistant Wonders
For water enthusiasts, a reliable and water-resistant watch is a must-have. Brands like Rolex and Omega lead the pack with dive watches designed to withstand the depths of the ocean. With features like luminescent dials and robust casings, these watches ensure both style and safety in aquatic pursuits.
A Timeless Classic: The Iconic Heritage Watches
Some watches transcend trends, becoming enduring classics that never go out of style. Brands like Cartier, Hermès, and Longines have created iconic timepieces that have graced the wrists of generations. From the Cartier Tank to the Hermès Cape Cod, these watches are a testament to timeless design and impeccable craftsmanship.
The Art of Heritage: Stories in Steel and Gold
Heritage watches carry with them a legacy of artistry and innovation. Crafted from the finest materials, these timepieces are a fusion of history and modernity. Each watch tells a story, capturing the essence of the era in which it was born.
Versatility in Design: From Boardroom to Ballroom
What sets heritage watches apart is their versatility. They effortlessly transition from formal occasions to everyday wear, adding a touch of sophistication to any ensemble. Whether paired with a power suit or an evening gown, these watches are a testament to the enduring appeal of classic design.
In conclusion, the world of watches for women is a diverse and captivating realm, offering a plethora of options to suit every style and occasion. From the timeless elegance of diamond-studded masterpieces to the functional yet fashionable sport watches, there's a timepiece for every woman. Whether you're drawn to the allure of heritage watches or the simplicity of minimalist designs, the perfect watch awaits. Embrace the world of women's watches, where fashion meets function in the most exquisite way.