This piece, however, will enable you to make a choice. Here we look at 15 of the best watch stores topping the charts of watch stores near me in Atlanta. Keep in mind, we could have picked, even more, the choices were that great!
First on the list is: 
It's About Time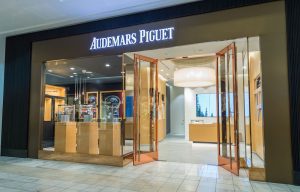 This is the most reliable watch store in Atlanta, that specializes in watch, clock and jewellery repairs. It's About Time is your one-stop watch store, located at 11300 Medlock Bridge Rd, Duluth, GA 30097, USA.  
With services such as:  Watch and Jewelry repair, Watch battery replacement, Cleaning, Resizing, Engraving, Laser Welding and Custom design.
…the staff are dedicated to earning the trust and satisfaction of every customer.
Due to the exceptional customer service, extensive product knowledge, a unique collection of timepieces and unbeatable prices, 70% of the customers are generated by referrals. 
Interestingly, with Its About Time, it does not matter if you are a new customer or an old-time customer, its team of professional staff is committed to making your shopping experience as enjoyable and seamless as possible.
If you are ever in or around Atlanta and would love to visit a watch store near you, make a stop at Its About Time and feel right at home. 
El Diamante
Jewellery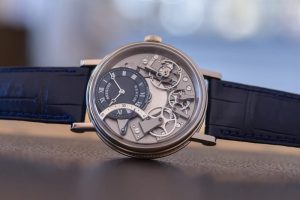 El Diamante Jewellery is a watch store that specialises in jewellery Repair. Rings, Ring resizing, Stone Replacement, Gold and Diamond and Watch Buying, Watch Battery Replacement, Watch Link Remove, and Necklace Repair. Engagement ring, Wedding Rings, Necklaces, Bracelets, Bracelets Engraving and Inside Ring Engraving.
Sabri Guven Fine Jewelry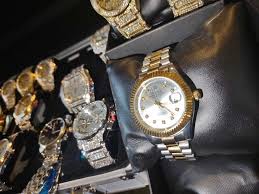 Sabri Guven Fine Jewelry does custom design work, repairs, watch servicing and much more. Most importantly they put the needs of our customers as a priority.
Brown & Co. Jewelers Buckhead
Another watch store topping our list is Brown & Co Jewellers Buckhead. That specialises in fine jewellery and timepieces, diamonds, engagement rings, wedding bands, coloured stones, fashion jewellery, and estate pieces. Brown & Co is an Official Rolex Jeweller, Authorised Forevermark® Jeweller, and Authorised Jaeger-LeCoultre Dealer.
Guven Brothers Fine Jewellry
In addition, Guven Brothers is a family-owned and operated business located in the heart of Alpharetta, Georgia, directly across from the Avalon. Their wholesale pricing is offered on fine jewellery, luxury timepieces, custom jewellery and designs, diamonds, and precious and semi-precious gemstones.
Farsi Jewellers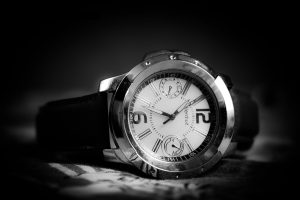 Also well-known Atlanta is a jewellery store offering a large selection of wedding rings, engagement rings and fashion jewellery. They offer jewellery repair, laser welder and watch repair services, and watch battery replacement.
Swiss Watch Expo
Swiss Watch Expo is a watch store that specialises in authentic luxury Swiss timepieces. They have been buying and selling luxury Swiss Watches for three decades and are dedicated to providing you with the finest quality watches, at the most competitive prices.
Worthmore Jewellers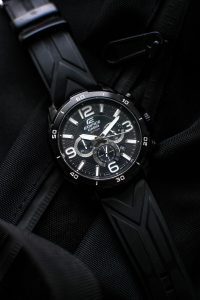 Worthmore Jewellers fine to fun jewellery, Swiss watches, fine art, and expert jewellery and watch repair including custom work. 
Crown & Caliber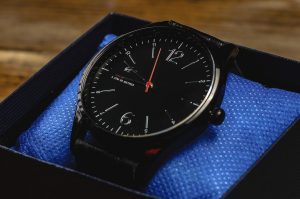 Crown & Caliber is the smartest way to buy or sell a luxury watch. This store is an exclusive online marketplace for pre-owned timepieces.
Bowers Watch and Clock Repair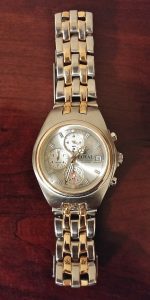 Bowers is a complete one-stop shop uniquely equipped to handle all of your time needs from a simple battery replacement to maintaining your family's heirlooms.
Atlanta Luxury Watches and Jewellery
Custom made bridal and fashion pieces. Certified pre-owned Rolex, Cartier and other Swiss luxury brands. Watch & Jewellery repairs done on-premise.
Icebox Diamonds and Watches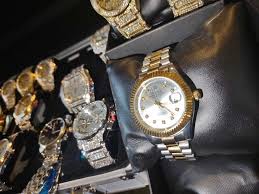 Icebox is an Atlanta based, family-owned jewellery store located in Buck-head. It has been family-owned and operated since 1976. They specialise in gold and diamond jewellery, custom jewellery design, jewellery and watch repairs, and pre-owned Rolex watches. 
Da Vinci Fine Jewellry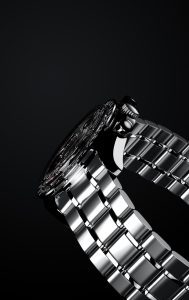 Da Vinci Watches was born from Da Vinci Fine Jewellry, Inc. A retailer and wholesaler of certified loose diamonds, luxury watches, and fine jewellery in Atlanta since 1999. Da Vinci Watches is one of the world's largest dealers of luxury watches. 
Farsi Jewellers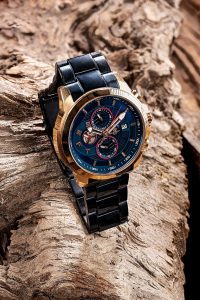 Farsi Jewellers is a well-known Atlanta jewellery store offering a large selection of wedding rings, engagement rings and fashion jewellery. They specialise in creating innovative, custom designs using the latest 3D printer technology. They also offer jewellery repair, laser welder and watch repair services, and watch battery replacement. With every fine jewellery purchase, they offer free ring sizing and an appraisal done by a GIA graduate gemologist.
The Alchemist Den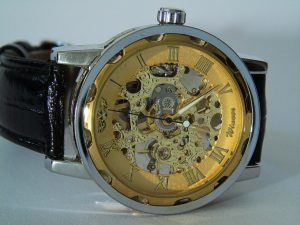 A One-stop-shop where metaphysical meets herbal alchemy in fashion and with great vibes! We are the alchemists!
Finally, the aim of this piece is to help you make a choice on 'watch stores near me' with services that best satisfy your needs. But if you are still confused, buy and sell with us at Its About Time.