Atlanta's #1 Watch Repairs
SPECIALIZING IN
SERVICING LUXURY WATCH BRANDS
WATCH SALES
WATCH BATTERY REPLACEMENTS

Johns Creek Watch Repair Atlanta
Atlanta's #1

Quality

Affordable

Reliable
Watch Repairs
SPECIALIZING IN
SERVICING LUXURY WATCH BRANDS
WATCH SALES
WATCH BATTERY REPLACEMENTS

Battery replacement
Crystal replacement
Strap and bracelet replacement
Movement repair and overhaul
Water resistance testing and repair
Watch cleaning and maintenance
Crown replacement
Dial refinishing
Hand replacement
Gasket replacement
Stem and crown replacement
Movement overhauls
Expertise: Our technicians have years of experience repairing all types of watches, from high-end luxury timepieces to everyday wearables.
Quality: We use only the best tools and materials to ensure that your watch is repaired to the highest standards.
Speed: We understand that your time is valuable, which is why we offer fast and efficient repairs so that you can get back to wearing your favorite timepiece as soon as possible.
Convenience:  With accessible locations, as well as online shipping and a guaranteed safe return policy.
Call Today

Visit Today
770-442-9854
Mon - Sat:

Open
10am - 6pm

42+ Years

15000+ Watches

62000+ Repaired

Support

Reliable
Best Watch Store, Service and Repair in Atlanta
It's About Time one of Atlanta's oldest Watch Repairs and Watch Sales store, in business since 1979. Located in Johns Creek, Georgia just a few miles outside the Atlanta perimeter.
Atlanta expert watch repair and store
Having WOSTEP and Swiss Certified Watchmakers on our staff allows our watch repairs to be done to very high standards ensuring precision and reliability in every job from the smallest repair to the most complicated.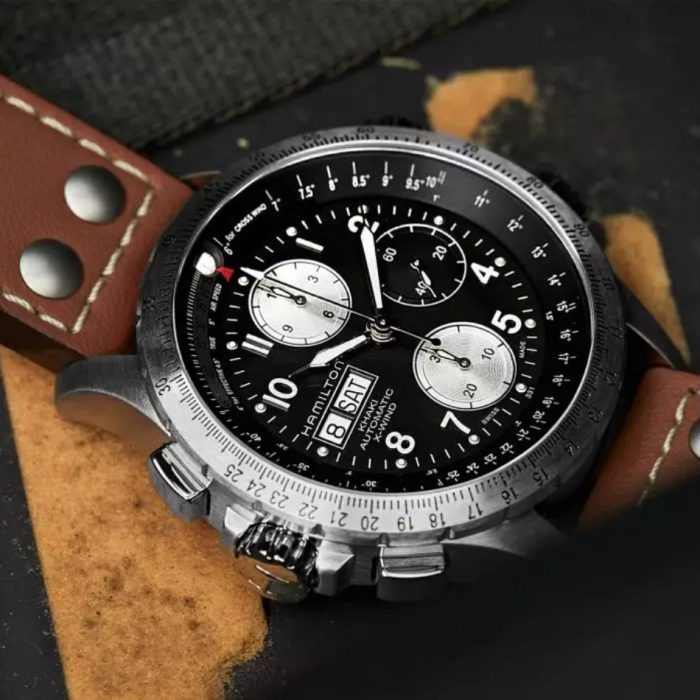 Atlanta Luxury watch Service and Repairs
We have the quickest same-day service for watch battery replacements. Dozens of watch batteries are replaced at our Johns Creek location daily as our service associates are specially trained for the job.
Rolex Service Center Atlanta GA
We are now operating from our Johns Creek location. Our Perimeter location has been closed since the beginning of 2022.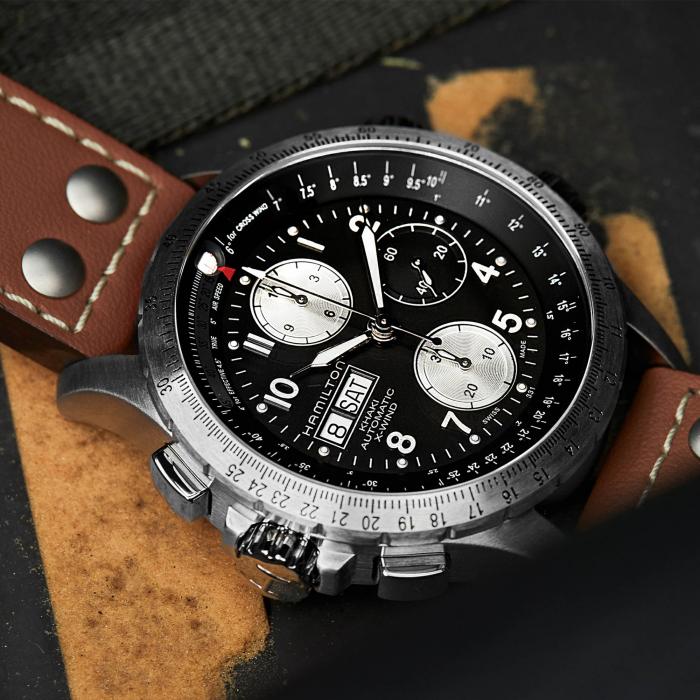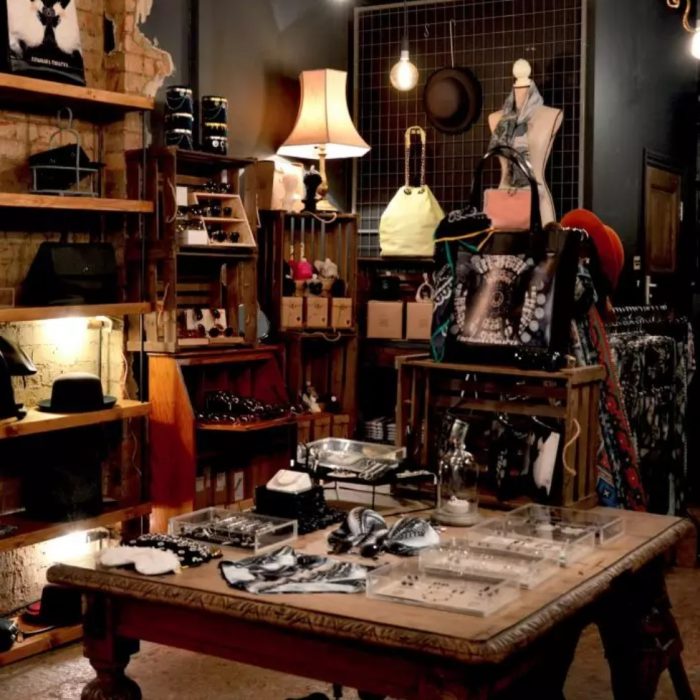 watch repairs in johns creek GA
We are the best watch repair you can find. With reasonable pricing, and efficient work. If we are too far to drive to, let us send you a free shipping label for you to send your watch to us. Being the best watch and Jewelry repair in Atlanta, GA. Our love for horology, high-end watch sales, watch battery replacement and service, extends beyond Atlanta to the contiguous United States.
Servicing Atlanta since 1979, Johns Creek Watch Repair Atlanta is the #1 watch repair. Batteries while you wait, water pressure test and sealing, watch hand replacements, dial refinishing, Rolex watch band repair and tightening, Swiss watch servicing, quartz watch movement repair, Solar and Eco-Drive service, and batteries- We are your Atlanta Watch Repair and watch battery replacement store.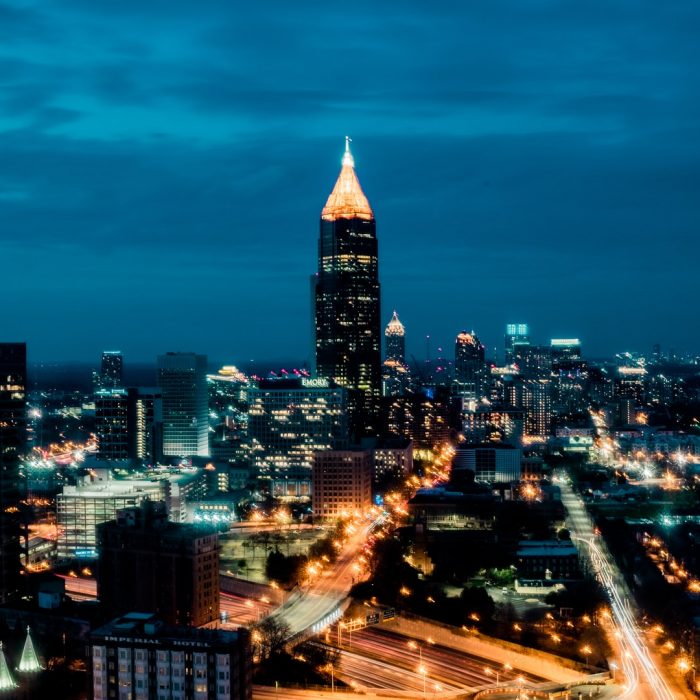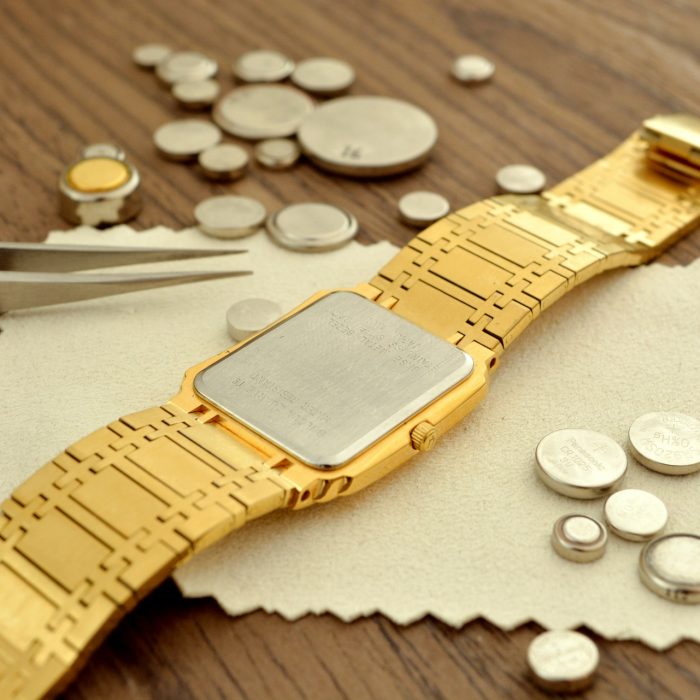 Get discount on early order!​ Guaranteed watch battery replacement for luxurious watches at Johns Creek Watch Repair Atlanta.
We do repair on all Swiss Watches. All quartz and automatic watches are serviced on-site - From Crystal replacements, buff and polish jobs, watch band repair, and internal movement services.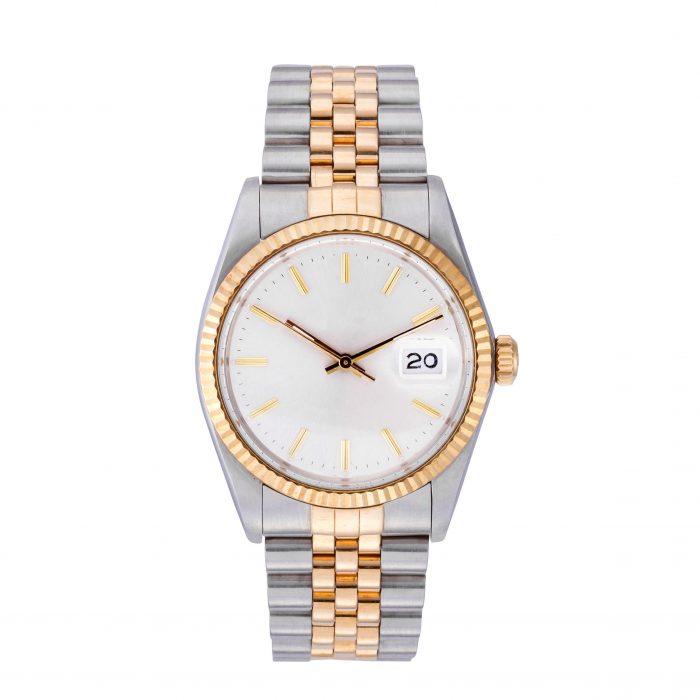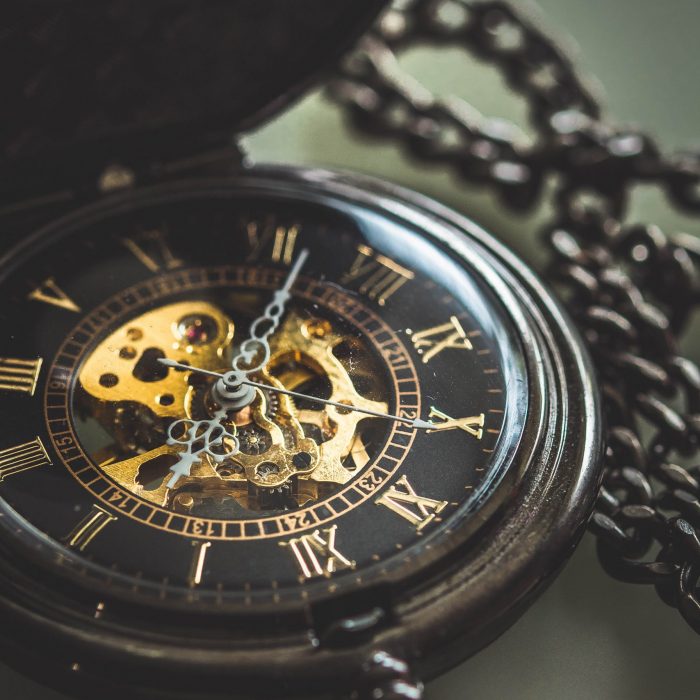 Johns Creek Watch Repair Atlanta being one of the few vintage watch repair shops in the U.S. we take pride in servicing pocket watches and vintage timepieces that are over 80 years old.
Watch Buffing & Polishing
One of the most requested services other than internal movement servicing at Johns Creek Watch Repair Atlanta is external buffing and polishing of timepieces.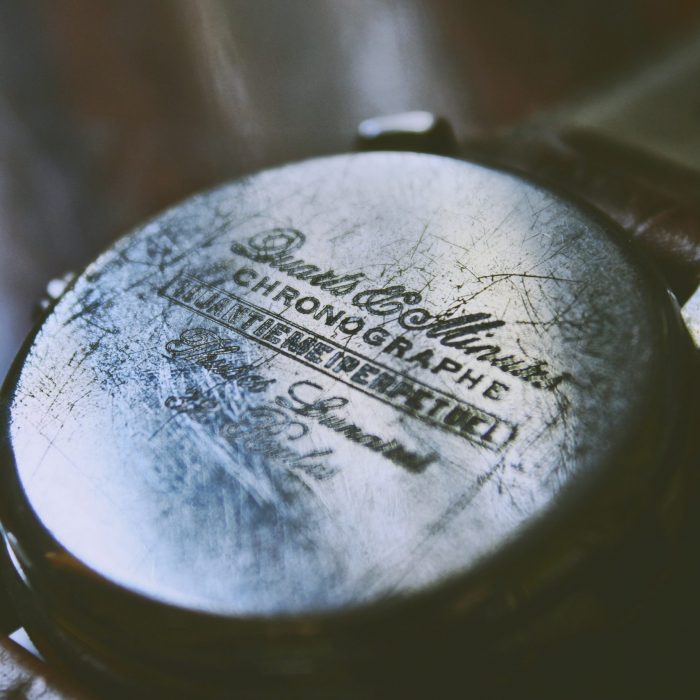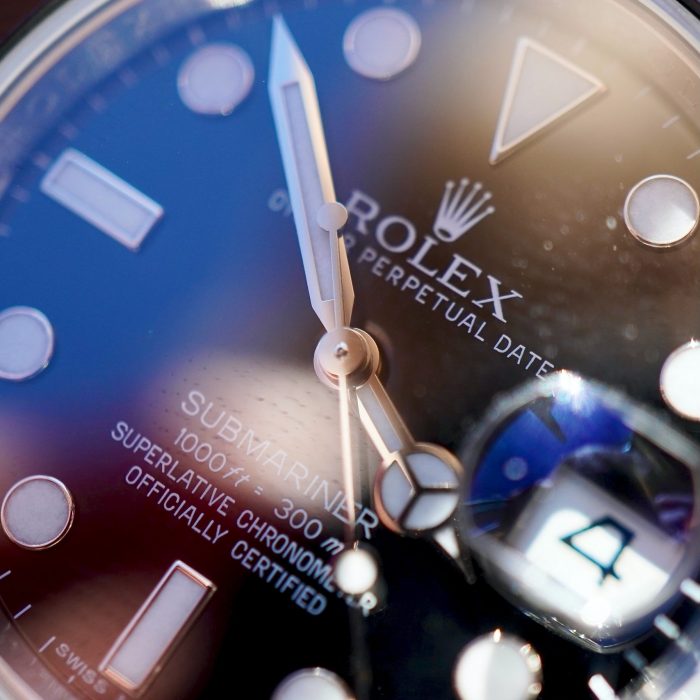 Servicing your Rolex timepiece in a timely manner is very important for the upkeep and longevity of your timepiece. Our Rolex watch repair and servicing center offer affordable service from Certified Technicians not excluding Rolex watch battery replacement at Johns Creek Watch Repair Atlanta
Best used Rolex Watch Collection
Johns Creek Watch Repair Atlanta offer Rolex Submariner, Datejust, Yachtmaster, GMT Master's new or Pre-Owned. Our Rolex collection is of completely authenticated and serviced timepieces. Our timepieces are offered with a 24-month warranty on the internal movement. Having the best-used Rolex collection, gently worn, and vintage timepieces also means we buy Rolex and offer same-day cash and the best price around.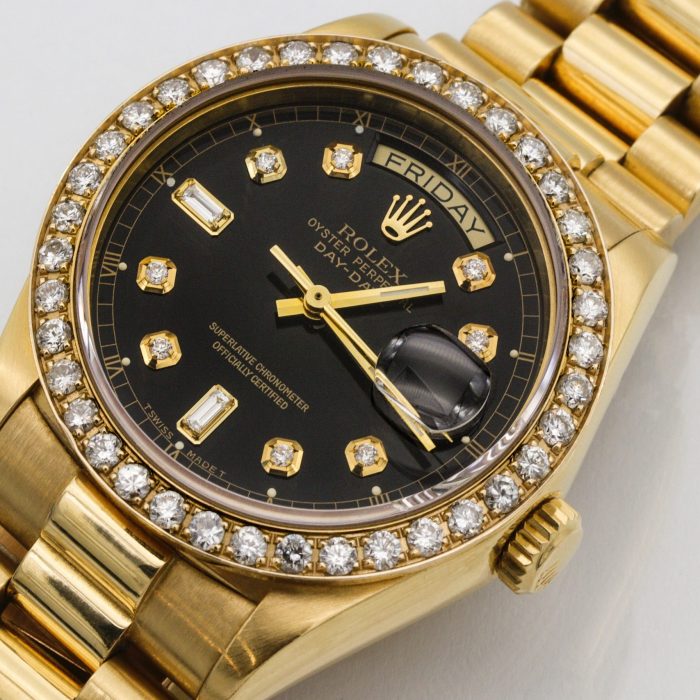 42 Years Experience

15000+ Watches Sold

62000+ Watches Repaired

After Sales Support

Tested Technicians
Special sale on selected watches
Nothing like driving 45 minutes to find they close at six but didn't bother to change it on the website. I found you on the Maps app on my iPhone which led me to Yelp, which had the same hours listed. Your rebuttal may be corrected now but it was not then. I spoke to some of your neighbors in the shopping center to see if they could recommend someplace local since I had driven from Gainesville and they said your shop was known to close early whenever it was slow or the employees wanted to leave. Your fellow merchants in the shopping center didn't have much positive to say about you.

Scott S.


7/17/2019

Excellent watch service. They specialize in watches and watch batteries. Very reasonably priced. I'm a very happy customer.

Susan C.


8/16/2018

Fast. Knowledgeable. First stop for watch repairs. They know their stuff and have plenty to look at while they're going over your timepiece.

Mog W.


11/03/2020

I had no idea these spots were franchised locations until I saw the other It's About Time listings on Yelp. Suffice to say, this spot (which just opened in a new Johns Creek strip center anchored by Burger 21 and Zoe's Kitchen) deserves every bit of its 5 stars.

I took several of my watches (a couple that have already stopped for years) over to this location and asked they be repaired and to have the battery replaced. One of the watches had a curved frame where the hour hand was stuck at a 15 to 20 degree clockwise rotation. It happens to be one of my favorite watches so I was skeptical on whether or not it could be repaired. The watchmakers here agreed - and later told me they could fix it after analyzing it for hours. They were prompt in follow up calls to let me know the status of the watch repairs - big thumbs up for service.

I usually take watches over to the mall to get them fixed, but they charge about twice that of what I spent here. It's also a much closer alternative than driving another 20 min to the nearest mall.

The watchmakers here are friendly, knowledgeable, and funny. I will definitely take my watches here in the future to get them repaired / battery replaced.

Michael L.


7/27/2016

I walked into this location off of Medlock Bridge Road to get a battery replaced for my sports watch. The owner greeted me immediately and said he be right with me. He replaced the battery on the spot, set all functions on current time/date. The price for parts and labor were very affordable. Nice to have a shop like this in the John's Creek footprint that's easy to get in and out of.

Jay M.


4/22/2017

James and the staff were so incredibly helpful. I brought in 2 Luminox watches and they were able to  get one running instantly and quickly replaces the crystal in the other.

Jordan W.


1/18/2020

Great experience! I'll definitely recommend this business to everyone in need of watch repairs or a new watch! The service was amazing and the employees were refreshingly honest!

DC Gemma T.


3/17/2022

Really the only place worth going in the Atlanta area if you have a higher-end watch. They regulated my Omega Speedmaster for me and unlike other watch places actually understood what I was asking about. Not expensive either. WOSTEP/Omega/Rolex certified, so if you have a vintage Explorer knocking around you should take it here and they will do work on-par if not better than most of the OEM service places.

Also, they do pressure testing.

Alexander B.


10/19/2016

Super fast and great service! They replaced my Tag watch battery in under five minutes and gave me a 3 month warranty. Very friendly place.

Theresa P.


7/06/2018

The older guy that does the repairs is a rip off artist and thief. When I got back my gold link  bracelet a  couple links was missing. It was 7.5 and he made it a 7. Just to fix the broken links I was charged $30 for each one he fixed.
That's the lowest life form when you take some else's gold to make money off.

Meka F.


8/06/2021

It was about time for me to get my watch battery replaced. I stopped by It's About Time and asked how long it would take. They said five minutes! Thank goodness because I was in a rush. Dropped off my watch and it was done within minutes, only $20. The gentleman who worked on my watch was pleasant.

Came back a few weeks later for my husband's watch. The same gentleman replaced the battery on his watch. Same quick and pleasant service. Will return for my other watches!

Gretel Y.


7/20/2021

Excellent service!  Brought my Rolex in for service and both gentlemen were attentive and helpful. But the man behind the curtain ( in the back doing the repairs) is the best. He does a thorough job.  They don't sell Rolex but do service the brand.  Thanks!

Lila M.


11/15/2019

Nice staff and a small collection of watch brands to purchase. I brought 2 vintage watches to them for service but they reported they couldn't service either one. That was very disappointing and I had to look elsewhere for service.

Peter Y.


1/13/2022

James helped restore one of my favorite watches from my collection that was in definite need of help. He offered suggestions of which band would complement the watches face, and replaced the band and battery with meticulous care. He walked me through each step, and even gave a short lesson on the equipment used to help repair my watch. Overall the cost was inexpensive, but of course can vary per repair. I'm very pleased with the level of professionalism, and will return again for more repairs. Thanks James!!

Lina N.


12/21/2015

Great Business.  Owners are knowledgeable and honest which usually is not the case in these days and times.  Service is Top notch.

Danny W.


5/09/2018

This place was great. The bracelet on my Omega Speedmaster came apart and I was unable to find the parts to fix it myself (always keep the extra links!). They had the parts on hand and were able to fix it in less than 5 minutes at a super reasonable price. I think this is the main repair shop for their various stores around town. Otherwise I would have had to send the watch to Miami or Seattle, I'm sure for a lot more $$$.

Dennis K.


10/25/2018
Ronald McClelland
18/12/2022
Great place to have your watch serviced
Cameron Kelpsa
15/09/2022
James and shabana were beyond amazing at helping me with two watches. They were beyond professional and so prompt. Very reasonable prices I will never go anywhere else. Cam
A+++ they will add links and do watch services quickly and with knowledge recommended if in the area.
Another the folks at Omega Jewlery recommended I take my Citizens Navihawk to them since they are a Citizen dealer. Turns out it was a, simple fix, only cost $40 and had my watch back in a week.
This is the best watch repair shop I have ever been to. Dropped off Rolex, Omega, and 2 Seiko watches. James told me as soon as the owner looked at what need to be repaired would call with pricing. A day later received call and satisfied with the estimate gave ok for repairs. Repairs done with in 1 week for the 2 Seiko. The other took longer because he was looking for link for Omega and parts for Rolex. Since Omega no longer made exact band did a search from secondary sources. Found 2 different links but very similar and asked to stop in for my approval. The Rolex was repaired and pick up both. Had problems with clasp on Rolex dropped off and repaired was done at no charge. Pricing for these repairs we very reasonable since I had checked several other jewelers. I highly recommend this jeweler and will use in the future for any repairs and also purchases.
Brenda Padgett
17/07/2022
James is awesome and very knowledgeable regarding watches and batteries. He's also very patient and helpful with the customers. Thanks James!
Reetaja Majumdar
22/06/2022
They are a reliable watch repair shop
Solid watch shop. Sometimes they're busy (a good sign), sometimes not. I took my vintage Gucci in for a new battery/movement and he immediately looked at it and said "oh! One of these!" I wasn't sure if any old watch shop would have experience with these because the case backs are notoriously tough to carefully pry apart. Got a new movement, the movement failed under warranty and I'm on my way to pick it up with the newly replaced one. No muss no fuss. this guy knows his stuff. I'd trust a new watch or a vintage one in their hands. They have everything from knock around G shocks to higher end pieces in the shop.
Follow Our
Social Media
Social Media