Watch Servicing, Repairs and Sales
It's About Time Watch and Jewelry Store
Our Watchmakers are WOSTEP and SWATCH Certified. We believe in providing only the best services to our customers.
FREE estimates are given on all repairs. Large selection of watchbands and custom straps for your special watch.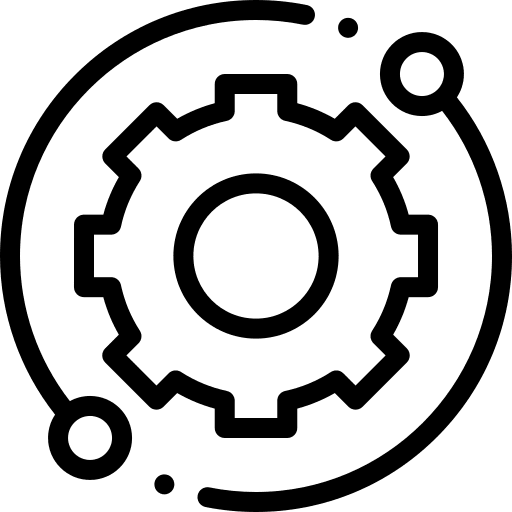 Rolex Watch Servicing
Its About Time specializes in servicing Rolex and Swiss watches. Our Swiss trained technician has over 37 years of experience in horology.

We Buy Rolex Watches
Have a Rolex you are looking to sell? We will give you top dollar for your Rolex watch. Feel free to stop by or call us for a free quote.

Vintage Watch Repair
This is our speciality and we have a team who are constantly in search for the right parts for vintage watches.

Watch Buffing
Our ultrasonic cleaning and watch buffing process is in a class of its own. The buffing wheel is selected depending on the material & finish of the watch.

Battery Replacement
Watch battery replacement is available for all brands of watches. About 90% of the watch batteries are done over the counter while you wait.

Watchband Replacement
We carry a wide range of original watch bands for customers. We also take custom band orders depending on customer's specifications.
The older guy that does the repairs is a rip off artist and thief. When I got back my gold link  bracelet a  couple links was missing. It was 7.5 and he made it a 7. Just to fix the broken links I was charged $30 for each one he fixed.
That's the lowest life form when you take some else's gold to make money off.

Meka F.


8/06/2021

Nothing like driving 45 minutes to find they close at six but didn't bother to change it on the website. I found you on the Maps app on my iPhone which led me to Yelp, which had the same hours listed. Your rebuttal may be corrected now but it was not then. I spoke to some of your neighbors in the shopping center to see if they could recommend someplace local since I had driven from Gainesville and they said your shop was known to close early whenever it was slow or the employees wanted to leave. Your fellow merchants in the shopping center didn't have much positive to say about you.

Scott S.


7/17/2019

Very friendly and professional staff. Went in because my Rolex band broke they fix it in a couple of hours. Also decided to buy my wife a Rolex date just while I was there. Good trust worthy people and a certified Rolex repair center.

Larry D.


3/05/2021

James and the staff were so incredibly helpful. I brought in 2 Luminox watches and they were able to  get one running instantly and quickly replaces the crystal in the other.

Jordan W.


1/18/2020

Fast. Knowledgeable. First stop for watch repairs. They know their stuff and have plenty to look at while they're going over your timepiece.

Mog W.


11/03/2020

Nice staff and a small collection of watch brands to purchase. I brought 2 vintage watches to them for service but they reported they couldn't service either one. That was very disappointing and I had to look elsewhere for service.

Peter Y.


1/13/2022

It was about time for me to get my watch battery replaced. I stopped by It's About Time and asked how long it would take. They said five minutes! Thank goodness because I was in a rush. Dropped off my watch and it was done within minutes, only $20. The gentleman who worked on my watch was pleasant.

Came back a few weeks later for my husband's watch. The same gentleman replaced the battery on his watch. Same quick and pleasant service. Will return for my other watches!

Gretel Y.


7/20/2021
Great staff and service. We took in three different watches for battery replacements and were in a time crunch. Dominick said it would take 5 minutes to change all three batteries.... he did it in three. Prices were reasonable for the service. Only issue is it's in Perimeter Mall and parking can be an issue.

Simon Robson


8/27/2018

Went into the Perimeter Mall location with a watch that wouldn't work, even after getting a new battery. The staff member at It's About Time examined the watch, found that the battery holder wasn't adjusted correctly, and fixed/cleaned my watch without charging me a cent. Very satisfied with the friendly and knowledgeable staff and service. Will definitely go back again!

Gavin West


10/28/2018

I was assited by Domenico, at the Perimeter Mall location. I took my watch in for a quote and got it back with missing pieces. I had to inform Domenico, the piece was missing, especially, given the fact he dropped it on the floor when I originally gave it to him to send ouf for a quote. He stated he put the piece in ththe envelope. However, when I got my watch back, the piece was missing. When I informed Domenico of this, he had a very nasty attitude. He lacked customer service and this is a horrible reflect on this company. He also told me, I would hear from a manger and a week later, no call. The most I ask is, to return my property to me, the way I gave it to you. I didn't give it to you with missing pieces. It's service like this that gives companies a bad reputation. I wouldn't recommend this place to anyone, unless you're willing to settle for below par service and keep your fingers crossed with regards to getting your item back. Also, I was forced to give one star to this place. They don't even deserve half of a star. Revised Review 6/10/19 After posting my previous review, I received an apology from the manager Shabanna (not sure If I'm spelling her name correct). She assured me, that she would take care of this situation and provide the service that I should have received in the beginning. She is a great example of an outstanding manager, who went above and beyond what most people would have done, in a bad situation as noted above. She kept her word and took very good care of me. Her level of service, has changed my view of this company. I would bring other items back to this company for repair. I want to thank her for outstanding service. Job well done!

Deavona J


6/10/2019