It's About Time Watch & Jewelry Store
It's About Time has been Atlanta Watch Showroom and Watch Repairer since 1979. We were one of Atlanta's few while you wait, and vendor service centers. We have a longstanding relationship with our community and we are happy to still have our base over 4 decades later. It's About Time watch & jewelry store is known for excellent customer service and quick in-house repair on major and minor services.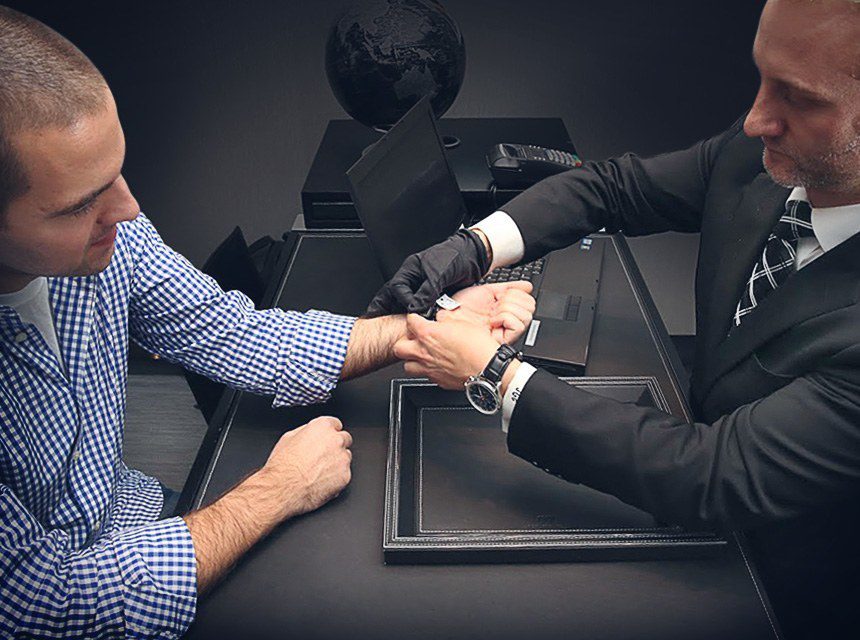 Professional and Expert Watch Repairmen
We do more than just sell watches and buy watches. With our professionals and experts in watch repairs, we replace watch batteries of any kind, fix your expensive or luxurious watch in less than no time! 
Not influenced by the drive to make you choose or do something you don't like, we allow you make your choice on how you want your watch to look. 
So, if you think its about time, allow us give your watch a new look and a spice of feeling. 
We spend quality time producing and rebranding the best watches to make sure you get the best of experiences. This is to say that; you are of utmost importance to us that is why we have values that defines our work ethics, soothing to your demands. 
About IAT
It's About Time Inc has quickly risen to the top of the watch and jewelry industries on a global scale. We are a legally recognized company (registration number 134342733) with warehouses and stores in Atlanta, Georgia, in the United States.
As part of our cooperation, we sell locally and internationally a number of the most popular watch and jewelry varieties from Atlanta, GA, as well as additional accessories supplied by the manufacturers and companies themselves.
We have centered our business on providing our customers with outstanding watch repairs and service, in addition to making providing premium and extraordinary timepieces one of the company's pillars. Our firm's motto is "people-oriented, winning by quality, mutual benefit, and abiding by the law." We did this because we want to be a company that our customers can depend on as well as a good neighbor in our communities.

To accomplish those aims, we have established a business ethic centered on offering superb products to our clients and providing a secure, fulfilling environment for our staff members that allows them to advance and succeed. The four pillars of our business innovation, technology, quality, and service evidence this. We create excellent internal teams that collaborate closely to create an environment where everyone can succeed while loving what they do.
We are aware that fostering a positive workplace culture is the first step in offering superior service. People who like their workplace are more inclined to treat clients with dignity and respect. You can be confident that every interaction you have with our company will be positive since our staff enjoys their work environment and we provide them with a fantastic product to be proud of.

We have built a global sales network that reaches every continent. You can still buy exquisite watches and jewelry from us even if you don't reside in the United States, where we have a business presence.
Anytime you have a question or need to place an order, our customer care team is available. If you have any inquiries, don't hesitate to get in touch.
It is of great importance to us that we create long lasting impression on people from the experiences they get using our products. As Henry Cloud rightly puts "always leave things better than you found them…" 
To reach out not just to  group of community but to cover a wide range of race all over the world, bringing people of different background to the understanding of 'It's About Time We Value The Essence of Time'