Restore Your Timepiece to Its Former Glory. Expert Watch Repair
Quality Repair
Quality Repair
Service for all Watch Brands
It's About Time Watch Repairs, Atlanta, USA can guarantee that your watch is in great working order whether you are the proud owner of one of the world's most exquisite luxury timepieces or a vintage pocket watch.
Our skilled watchmakers are experts in repairing luxury timepieces from around the world, including pocket watches and all brands of wristwatches. From simple battery replacements to complex restorations, we use only the highest quality materials and tools to ensure your watch is in top working condition. Trust us to breathe new life into your cherished timepiece and keep it ticking for years to come. Schedule your repair today and experience the difference in our exceptional service.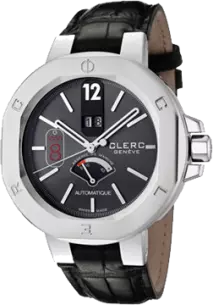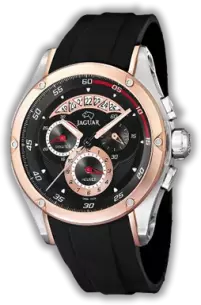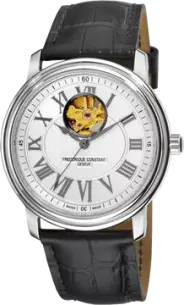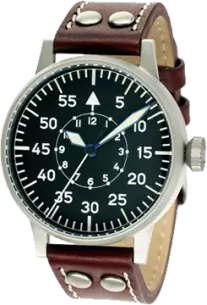 Search for your preferred watch brand using
the alphabetical list or perhaps the search bar.

A. Lange & Söhne Repair
Audemars Piguet Repair
Baume & Mercier Repair
Bertolucci Repair
Blancpain Repair
Breguet Repair
Breitling Repair
Bulgari Repair
Cartier Repair
Chanel Repair
Charriol Repair
Chaumet Repair
Chopard Repair
Citizen Repair
Corum Repair
Dior Repair
Ebel Repair
Franck Muller Repair
Girard Perregaux Repair
Glashütte Original Repair
Gucci Repair
Guess Repair
Harry Winston Repair
Hermès Repair
Hublot Repair
IWC Repair
Jaeger LeCoultre Repair
Longines Repair
Louis Vuitton Repair
Mathey-Tissot Repair
Maurice Lacroix Repair
Montblanc Repair
Movado Repair
Officine Panerai Repair
Omega Repair
Patek Philippe Repair
Piaget Repair
Rado Repair
Raymond Weil Repair
Richard Mille Repair
Roger Dubuis Repair
Rolex Repair
Seiko Repair
TAG Heuer Repair
TechnoMarine Repair
Tudor Repair
Ulysse Nardin Repair
Vacheron Constantin Repair
Victorinox Swiss Army Repair
Zenith Repair
121 Time Repair
32 Degrees Repair
3H Italia Repair
5.11 Tactical Repair
A. Lange & Söhne Repair
a.b.art Repair
Accurate Repair
Accurist Repair
Accutime Repair
Accutron Repair
Ace Acro Repair
Adee Kaye Repair
Adidas Repair
Admes Repair
Adriatica Repair
Adrienne Vittadini Repair
Aeromatic 1912 Repair
Aeronautec Repair
Aerowatch Repair
Affluence Repair
Agassiz Repair
Airain Repair
AirNautic Repair
Akribos XXIV Repair
Akteo Repair
Alain Delon Repair
Alain LE mondial Repair
Alain Philippe Repair
Alain Sauser Repair
Alain Silberstein Repair
Alavente Repair
Alba Repair
Alessi Repair
Alexander Phillip Repair
Alexander Shorokhoff Repair
Alexandre Christie Repair
Alexis Garin Repair
Alfex Repair
Alfred Hammel Repair
Almanus Repair
Alpha Repair
Alpina Repair
Alsta Repair
Altanus Repair
Alviero Martini Repair
Amaswiss Repair
American Watch Co Repair
Americus Repair
And Watch Repair
Andersen Geneve Repair
André Belfort Repair
André Mouche Repair
Andre Chambord Repair
Andre Fleury Repair
Andre Giroud Repair
Andreas Strehler Repair
Android Repair
Andy Warhol Repair
Angelus Repair
Angular Momentum Repair
Anne Klein Repair
Anonimo Repair
Ansonia Repair
Antima Repair
Antoine Preziuso Repair
Appella Repair
Appetime Repair
Apple Watch Repair
Aqua Lung Repair
Aqua Marin Repair
Aqua Master Repair
Aquanautic Repair
Aquastar Repair
AquaSwiss Repair
Arbutus Repair
Archimede Repair
Arctos Repair
Aristo Repair
Arlanch Repair
Armand Nicolet Repair
Armani Repair
Armani Exchange Repair
Armin Strom Repair
Armitron Repair
Arnold & Son Repair
Ars eTempus Repair
Askania Repair
Asprey London Repair
Astboerg Repair
Atlantic Repair
Attias Repair
Audemars Piguet Repair
Auguste Reymond Repair
Auricoste Repair
Avianne & Co Repair
Aviatex Repair
Aviator Repair
Avier Repair
Axcent Repair
Azimuth Repair
a_line Repair
Baby-G Repair
Backes & Strauss Repair
Badollet Repair
Bagger & Gehring Repair
Balenciaga Repair
Ball Repair
Bally Repair
Balmain Repair
Balmer Repair
Bandit Repair
Banneker Repair
Barthelay Repair
Bathys Hawaii Repair
Baume & Mercier Repair
Baylor Repair
Bazzato Repair
BCBG Repair
Beat Haldimann Repair
Beaudry Repair
Bebe Repair
Bedat Repair
Belair Repair
Bell & Ross Repair
Bellagio bel Tempo Repair
Belstaff Repair
Benarus Repair
Benrus Repair
Berenger Repair
Bering Repair
Berne Repair
Berney Blondeau Repair
Bernhardt Repair
Bernoulli Repair
Berrer & Söhne Repair
Berthet Repair
Bertolucci Repair
Bertucci Repair
Bethge & Söhne Repair
Betsey Johnson Repair
Bianci Repair
Bill Blass Repair
Binda Repair
Bino Repair
Black Dice Repair
BlancheFontaine Repair
Blancier Repair
Blancpain Repair
Blita Repair
Blu Repair
BMW Repair
Bobby Jones Repair
Boccia Repair
Body Glove Repair
Boegli Repair
Bohlin Repair
Bomberg Repair
Bonneville Repair
Borealis Repair
Boschett Repair
Bosie Repair
Boston Watch Co Repair
Botta Design Repair
Boucheron Repair
Bovet Repair
Bozeman Repair
Braun Repair
Breguet Repair
Breil Milano Repair
Breitling Repair
Bremont Repair
Brera Orologi Repair
Brior Repair
BRM Repair
Brooks Brothers Repair
Brosway Repair
Bruno Söhnle Repair
Buccellati Repair
Bucherer Repair
Buchner & Bovalier Repair
Bueche-Girod Repair
Buler Repair
Bulgari Repair
Bulloc Repair
Bulova Repair
Bunz Repair
Buran Repair
Burberry Repair
Burett Repair
Burgmeister Repair
Cabestan Repair
Cabochon Repair
Calcio Swiss Repair
Callaway Golf Repair
Calvin Klein Repair
Camel Active Repair
Campanola Repair
Candino Repair
Capri Repair
Caravelle Repair
Cardinal Repair
Carl F. Bucherer Repair
Carlo Ferrara Repair
Carlo Monti Repair
Carlo Viani Repair
Cartier Repair
Carven Repair
Casio Repair
Cat Repair
Catamaran Repair
Catena Repair
Catorex Repair
Cattin Repair
Cédric Johner Repair
Cecil Purnell Repair
Cellini Repair
Century Repair
Ceres Repair
Cerruti Repair
Certina Repair
CH-Pihl Repair
Chaika Repair
Chanel Repair
Charles Conrad Repair
Charles David Repair
Charles Frodsham Repair
Charles Hubert Repair
Charles Raymond Repair
Charles Winston Repair
Charmex Repair
Charriol Repair
Chase-Durer Repair
Chatila Repair
Chaumet Repair
Chevignon Repair
Chico's Repair
Choisi Repair
Chopard Repair
Chotovelli Repair
Chris Aire Repair
Chris Benz Repair
Christain Van Der Klaauw Repair
Christi Oneil Repair
Christian Bernard Repair
Christian Geneve Repair
Christina London Repair
Christophe Claret Repair
Christopher Designs Repair
Christopher Ward Repair
Chronodeco Repair
Chronographe Suisse Repair
Chronosport Repair
ChronoStar Repair
Chronoswiss Repair
Chronotech Repair
Chronovski Repair
Chrysos Repair
Chung Nam Repair
Cimier Repair
Citizen Repair
Claude Valentini Repair
Clerc Repair
Clyda Repair
Clyde's Repair
Coach Repair
Code Repair
Coinwatch Repair
Cole Haan Repair
Coleman Repair
Colibri Repair
Columbia Sportswear Repair
Concord Repair
Constantin Weisz Repair
Consul Repair
Copha Repair
Cornelius & Cie Repair
Cortébert Repair
Corum Repair
Corvette Repair
Corvus Repair
Cover Repair
Croton Repair
Crush Repair
Cuervo y Sobrinos Repair
Curtis & Co. Repair
Cvstos Repair
Cyclos Repair
Cyma Repair
Cyril Ratel Repair
D'Aguet Repair
D'Alton Repair
D'Atlantis Repair
D-Factory Repair
D. Dornblüth & Sohn Repair
d.freemont Repair
Daewoo Repair
Dakota Repair
Damasko Repair
Damiani Repair
Daniel Cremieux Repair
Daniel de Fasson Repair
Daniel Mink Repair
Daniel Roth Repair
Daniel Steiger Repair
Danish Design Repair
David Yurman Repair
Davis Repair
Davosa Repair
Débaufré Repair
De Beers Repair
De Bethune Repair
De Boulay & Korn Repair
de Grisogono Repair
Decima Mas Repair
Deep Blue Repair
Del Sol Repair
deLaCour Repair
Delaloye Repair
Delance Repair
Delaneau Repair
Delbana Repair
Delma Repair
Demos Repair
Denissov Repair
Dent Repair
DeWitt Repair
Dexter Sinister Repair
Diafuego Repair
Dianex Repair
DiBur Repair
Diesel Repair
Dievas Repair
Dior Repair
Disney Repair
DKNY Repair
Dodane 1857 Repair
Dolce & Gabbana Repair
Dolceoro Repair
Dooney & Bourke Repair
Doxa Repair
Dreffa Repair
Dreyfuss & Co Repair
Drops Repair
Du Bois & Fils Repair
Dubey & Schaldenbrand Repair
Duc Decreon De Saint Pierre Repair
Duc Oger Repair
Ducati Repair
Dufeau Repair
Dufonte Repair
Dugena Repair
Dumont Repair
Dunhill Repair
Durabo Repair
Dyrberg/Kern Repair
Ebel Repair
Eberhard & Co Repair
Ecclissi Repair
ECW Repair
Eddie Bauer Repair
Edhard Junghans Repair
Edifice Repair
Edouard Lauzières Repair
EDOX Repair
Effy Repair
Egon Hummel Repair
Eklund Repair
Elgin Repair
Elini Repair
Ellicott Repair
Elysee Repair
Emboss Time Repair
Emile Chouriet Repair
Emka Repair
Empire Repair
Emporio Armani Repair
Endura Repair
Enicar Repair
Enila Repair
Ennebi Repair
Enzo Mechana Repair
EOS Repair
EPMartin Repair
Epoch Repair
Epos Repair
Equipe Repair
Eric Tabarly Repair
Erken Repair
Ernest Borel Repair
Ernst Benz Repair
Erwin Sattler Repair
Espirit Repair
ESQ Swiss Repair
Essence Repair
ETA Repair
Eterna Repair
European Company Watch Repair
Everlast Repair
Eviga Repair
EXTático Repair
Ezteem Repair
F. P. Journe Repair
Façonnable Repair
Faini Repair
Falcon Repair
Favre-Leuba Repair
Fendi Repair
Ferragamo Repair
Ferrari Repair
Festina Repair
Field & Stream Repair
Fila Repair
Folli Follie Repair
Fontenay Repair
Forgèt Repair
Formex Repair
Fortis Repair
Forum Repair
Fossil Repair
Franc Vila Repair
Franchi Menotti Repair
Franck Muller Repair
Francois Rotier Repair
Frédérique Constant Repair
Fred Repair
Frederic Jouvenot Repair
Freelook Repair
Freestyle Repair
Freeze Diamond Repair
Freiderick Stein Repair
Fusion Repair
G-Shock Repair
Gai Mattioio Repair
Gant Repair
Gardé Repair
Garmin Repair
Gattinoni Repair
Gérald Genta Repair
Gübelin Repair
Gc Swiss Made Repair
Geiger Repair
Genaldi Repair
Geneva Repair
Geneve Repair
Genie Repair
Geoffrey Roth Repair
Georg Jensen Repair
George Daniels Repair
George J Von Burg Repair
Gergé Repair
Germano & Walter Repair
Germinal Voltaire Repair
Gevril Repair
Giantto Repair
Gino Franco Repair
Gio Monaco Repair
Giordano Repair
Giovine Repair
Girard Perregaux Repair
Giuliano Mazzuoli Repair
Givenchy Repair
Glam Rock Repair
Glashütte Original Repair
Glycine Repair
GO Repair
Golana Repair
Golay Spierer Repair
Goldpfeil Repair
Gotham Repair
Graf Zeppelin Repair
Graham Repair
Grönefeld Repair
Greenland Repair
Grenacher Repair
Grenen Repair
Greubel Forsey Repair
Grimoldi Repair
Grovana Repair
Gruen Repair
Grus Repair
Gruvelli Repair
Guard Dog Repair
Guèpard Repair
Gucci Repair
Guess Repair
Guillerman Mollet Repair
Guinand Repair
GUL Repair
Gustafsson & Sjögren Repair
Guy Ellia Repair
H. Stern Repair
H3 Tactical Repair
Habring Repair
Hacher Repair
Haemmer Repair
Halda Repair
Hamilton Repair
Hamlin Repair
Hampden Repair
Hanhart Repair
Harley Davidson Repair
Harry Winston Repair
Harwood Repair
Haurex Repair
Hautlence Repair
HD3 Complication Repair
Hebe Repair
Hector Repair
Hedelius Repair
Helbros Repair
Helix Repair
Hemess Repair
Hentschel Repair
Herc Repair
Hermès Repair
Heuer Repair
Hidalgo Repair
High Gear Repair
HighStreet Repair
HMT Repair
Holdermann & Sohn Repair
Horae Repair
HoroSwiss Repair
HourPower Repair
Howard Repair
HTO Repair
Hublot Repair
Huet Brothers Repair
Hugo Boss Repair
Hugo von Eyck Repair
Hurlingham Repair
Hysek Repair
I.s Japan Repair
I.T.A. Repair
IceLink Repair
IceTek Repair
Ideo Tempo Repair
Idiosynchro Repair
Ike Repair
Ikepod Repair
Illinois Watch Company Repair
Immersion Repair
Ingersoll Repair
Ingraham Repair
Insignum Repair
Intima Repair
InTimes Repair
Invicta Repair
ISA Repair
Issey Miyake Repair
Italico Repair
Itay Noy Repair
IWC Repair
IWI Repair
iXXXi Repair
Izod Repair
J. Chevalier Repair
J. Springs Repair
Jacob & Co Repair
Jacob Jensen Repair
Jacot Repair
Jacques Etoile Repair
Jacques Farel Repair
Jacques Lemans Repair
Jacques-Edho Repair
Jaeger LeCoultre Repair
Jaermann & Stübi Repair
Jaguar Repair
Jaques Richal Repair
Jaquet Droz Repair
Jaz Repair
JB Gioacchino Repair
Jean d'Eve Repair
Jean Dunand Repair
Jean Mairet & Gillman Repair
Jean Marcel Repair
Jean Paul Repair
Jean Perret Repair
Jean Roulet Repair
Jean-Marc Garel Repair
JeanRichard Repair
Jeán Carel Repair
Jeep Repair
Jemis Repair
Jerral Repair
Jet Set Repair
Jetzer et Fils Repair
Jill Stuart Repair
Jo Siffert Repair
Jochen Benzinger Repair
Joe Rodeo Repair
John Weitz Repair
Joop Repair
Jorg Gray Repair
Joseph Abboud Repair
Joss Repair
Jovial Repair
Jowissa Repair
Joya Repair
JS Watch Co. Repair
Juicy Couture Repair
Jules Jurgensen Repair
Julien Coudray Repair
Junghans Repair
Junkers Repair
Just Cavalli Repair
Justex Repair
Juvenia Repair
Kadloo Repair
Kahn Repair
Kalashnikov Repair
Kappa Repair
Karl Falk Repair
Kate Spade Repair
Kazimon Repair
Kees Engelbarts Repair
Kenneth Cole Repair
Kennett Repair
Kentex Repair
KHS Repair
Kiber Repair
Kienzle Repair
Kipling Repair
Kiu Tai Yu Repair
Klaus Kobec Repair
Kobold Repair
Kolber Repair
KoonySun Repair
Korloff Repair
Korsbek Repair
Kremke Repair
Kriëger Repair
Krizia Repair
Kronsegler Repair
Krug Baümen Repair
Kudoke Repair
Kyboe Repair
L' Duchen Repair
L. Leroy Repair
La Vie Repair
Lacco Repair
Lacher Repair
Laco Repair
Lacoste Repair
Ladoire Repair
Lafuma Repair
Laks Repair
Lalique Repair
Lambretta Repair
Lancaster Repair
Lang & Heyne Repair
Lanvin Repair
Lapponia Repair
Lassale Repair
Laurens Repair
Léon Hatot Repair
Lüm Tec Repair
Lütolf Philip Repair
Le Courier Repair
Le Marquand Repair
Le Tandy Repair
Le Vian Repair
Leandri Repair
LeCoultre Repair
Leonard Repair
Lessant Repair
Light Time Repair
Limes Repair
Lindburgh & Benson Repair
Linde Werdelin Repair
Links of London Repair
LIP Repair
Lito Repair
Liz Claiborne Repair
Locman Repair
Lois Hill Repair
London Underground Repair
Longines Repair
Lorelli Repair
Lorenz Repair
Lorus Repair
Lotus Repair
Louis Bolle Repair
Louis Chevrolet Repair
Louis Erard Repair
Louis Moinet Repair
Louis Pion Repair
Louis Richard Repair
Louis Vuitton Repair
LP Italy Repair
Lucerne Repair
Lucien Piccard Repair
Lucky Brand Repair
Luigi Verga Repair
Luminox Repair
Luning Repair
M & Co Repair
M & M Repair
M-Watch Repair
M. Lahart Repair
Magellan Repair
Magico Repair
Magnum Repair
Magnus Repair
Magrette Repair
Maitres du Temps Repair
Mallard Repair
Mango Repair
Maranello Repair
Marathon Repair
Marc & Sons Repair
Marc Brogsitter Repair
Marc Ecko Repair
Marc Jacobs Repair
Marcel Drucker Repair
Marcello C Repair
Marco Polo Repair
Markus Ruby Repair
Marlen Repair
Martin Braun Repair
Marvin Repair
Mathey-Tissot Repair
Matteo Thun Repair
Maty Repair
Mauboussin Repair
Maurice de Mauriac Repair
Maurice Lacroix Repair
MAX Repair
Max René Repair
Maxima Repair
Maximilian Repair
Maybach Repair
Mühle Glashütte Repair
MB&F Repair
MC Uhren Repair
McGonigle Repair
Meccaniche Veloci Repair
Mechanische Zeitinstrumente Repair
Medana Repair
Meer Repair
MeisterSinger Repair
Mellerio dits Meller Repair
Memotime Repair
Memphis Belle Repair
Mercedes Benz Repair
Mercure Repair
Mermod Freres Repair
MGC Repair
Michael Bittel de Genève Repair
Michael Kors Repair
Michel Herbelin Repair
Michel Jordi Repair
Michele Repair
Mido Repair
MIH Repair
Millage Repair
Milleret Repair
Milus Repair
Minerva Repair
Mio Repair
Miss Sixty Repair
MK II Repair
Modus Repair
Molnija Repair
Momentum Repair
Momo Repair
Mondaine Repair
Mondia Repair
Montana Repair
Montano Repair
Montblanc Repair
Montega Repair
Montres Allison Repair
Montres de Luxe Repair
Moog Repair
Morellato Repair
Moschino Repair
Moscow Classic Repair
Motion Repair
Mouawad Repair
Movado Repair
Moviga Repair
MSC Repair
MTM Special Ops Repair
Mudd Repair
MWG Repair
N.O.A Repair
Na Hoku Repair
NakedWatch Repair
National Geographic Repair
Nautica Repair
NauticFish Repair
Navarre Repair
Navitec Repair
Nekta Repair
Neolog Repair
Newton & Sons Repair
NFW Repair
NICE Italy Repair
Nicolet Repair
Nienaber Repair
Niessing Repair
Nika Repair
Nike Repair
Nina Ricci Repair
Ninaber van Eyben Repair
Nine West Repair
Nite Repair
Nivada Repair
Nivrel Repair
Nixon Repair
Nobel Repair
Noblia Repair
Nomos Glashütte Repair
Noon Repair
North Eagles Repair
Nubeo Repair
Oakley Repair
Obaku Repair
Ocean7 Repair
Oceanaut Repair
Oceanus Repair
ODES Repair
Officina del Tempo Repair
Officine Panerai Repair
Ogival Repair
Olaf Heichert Repair
Old Florence Repair
Ole Mathiesen Repair
Olivier Randin Repair
Olivier Roux Repair
Olivier Streli Repair
Ollech & Wajs Repair
Omega Repair
Omikron Repair
Oniss Repair
OnMotion Repair
Oozoo Repair
Orbita Repair
Orient Repair
Origo Repair
Oris Repair
Orléan Repair
Orsa Repair
Otium Repair
Panerai Repair
Pantar Repair
Paris Hilton Repair
Parmigiani Fleurier Repair
Pasquale Bruni Repair
Patek Philippe Repair
Pathfinder Repair
Paul Gerber Repair
Paul Picot Repair
Paul Versan Repair
Père de Temps Repair
Pötger Pietri Repair
Pedre Repair
Pedum Repair
Penguin Repair
Pequignet Repair
Perigaum Repair
Perrelet Repair
Perry Ellis Repair
Perseo Repair
Peugeot Repair
Philip Repair
Philip Stein Repair
Philippe Dufour Repair
Philippe Pechard Repair
Philippe Rosen Repair
Philippe Starck Repair
Piaget Repair
Picard & Cie Repair
Pierce 1883 Repair
Pierre Cardin Repair
Pierre DeRouche Repair
Pierre Junod Repair
Pierre Kunz Repair
Pierre Lannier Repair
Pierre Laurent Repair
Pierre Petit Repair
Pilo & Co Repair
Pippo Repair
Piquot Meridien Repair
Pirelli Repair
Pita Repair
Pocket Watch Repair
Polanti Repair
Polar Repair
Police Repair
Poljot Repair
Porsche-Design Repair
Poseidon Repair
Prada Repair
Premiers Repair
Prestige de Genève Repair
Prim Repair
Primo Repair
Prometheus Repair
Pronto Repair
Pryngeps Repair
Pulsar Repair
Puma Repair
PZero Repair
Quantum Repair
Quantuz Repair
Quemex Repair
Quiksilver Repair
Quinting Repair
Rado Repair
Raid Repair
Raidillon Repair
Raimundo Davalos Repair
Rainer Brand Repair
Raketa Repair
Ralph Lauren Repair
Rama Repair
Rapport Repair
Raymond Weil Repair
Reactor Repair
Rebecca Repair
Rebellion Repair
Reconvilier Repair
Red Monkey Repair
Red or Dead Repair
RedLine Repair
Regatta Repair
Regnier Repair
Reichenbach Repair
Relic Repair
Remy Cruz Repair
Renato Repair
Renee Gerove Repair
Renee Nicol Repair
Repossi Repair
Revue Thommen Repair
RG512 Repair
RGM Repair
Rialto Repair
Richard Mille Repair
Richemont Repair
Riedenschild Repair
Rip Curl Repair
Ritmo Mundo Repair
Roamer Repair
Robert Repair
Robert Lighton Repair
Roberto Cavalli Repair
Rochas Repair
Rodania Repair
Rodenstein Repair
Rodolphe Repair
Roger Cornet Repair
Roger Dubuis Repair
Roger W. Smith Repair
Rolex Repair
Romain Gauthier Repair
Romain Jerome Repair
Romanson Repair
Roots Repair
Rosendahl Repair
Rotary Repair
Roven Dino Repair
Roventa-Henex Repair
Rubin Douglas Repair
Rudge Repair
Rudiger Repair
Rudis Sylva Repair
Rufus Gerard Repair
RussArmy Repair
Ryser Kentfield Repair
S.T. Dupont Repair
S.U.F. Repair
Saint Honoré Repair
Sandoz Repair
Sarcar Repair
Saro Gem Repair
Sarpaneva Repair
SAWC Repair
Sbarro Repair
Scalfaro Repair
Scatola del Tempo Repair
Schauer Repair
Schaumburg Repair
Schäuble & Söhne Repair
Schempp Repair
Schmeltzer Repair
Schneider Manufaktur Repair
Schwarz Etienne Repair
Seagull Repair
Seahope Repair
SeaPro Repair
SeaSurfer Repair
Sector Repair
Seculus Repair
Sedona Watch Works Repair
Seiko Repair
Sekonda Repair
Serket Repair
Seth Thomas Repair
Shano Repair
Sheffield Repair
Shellman Repair
Sicura Repair
SideWatch Repair
Sigma Sport Repair
Simon Carter Repair
Sinn Repair
Sjöö Sandström Repair
Skagen Repair
Skav Repair
Skytimer Repair
Slava Repair
Smash Repair
Soleus Repair
Solsuno Repair
Sothis Repair
Sottomarino Italia Repair
South Bend Repair
Soyuz Repair
Spazio24 Repair
Speake-Marin Repair
Speedo Repair
Speidel Repair
Sprinto Repair
St Moritz Repair
St. Gallen Repair
St. Petersburg Collection Repair
Stadlin Repair
Starck-Design Repair
Stølås Repair
Steel Blaze Repair
Steel Cake Repair
Steffen Repair
Steinhart Repair
Steinhausen Repair
Stern & Lemänn Repair
Storm Repair
Stowa Repair
Street Repair
Strela Repair
Strumento Marino Repair
Stuhrling Original Repair
Sturmanskie Repair
Sub Chrono Repair
Sultana Repair
Suunto Repair
Svend Andersen Repair
Swarovski Repair
Swatch Repair
Sweda Repair
Swinford Repair
Swiss Air Force Repair
Swiss Army Repair
Swiss Cheese Repair
Swiss Eagle Repair
Swiss Legend Repair
Swiss Military Repair
Swiss Military by Chrono Repair
Swiss Military Hanowa Repair
Swiss Watch International Repair
Swisstek Repair
Swistar Repair
Swiza Repair
Tabbah Repair
Tack & Gybe Repair
TAG Heuer Repair
Tarondo Repair
TB Buti Repair
Techno by JPM Repair
Techno Com by KC Repair
Techno Master Repair
Techno Swiss Repair
TechnoMarine Repair
Technos Repair
Tellus Repair
Telux Repair
Temption Repair
Teno Repair
Thiel Ruhla Repair
Thix Repair
Thomas Gref Repair
Thomas Ninchritz Repair
Thomas Prescher Repair
Thomsa Kinkade Repair
Thunderbirds Repair
Ticino Repair
Tiffany & Co Repair
Timberland Repair
Time-It Repair
TimeBeads Repair
TimeLink Repair
Timex Repair
Tinelli Repair
Tiq Repair
Tiret Repair
Tissot Repair
Titan Repair
Titoni Repair
TKO Orlogi Repair
Tokyo Bay Repair
Tommy Bahama Repair
Tommy Hilfiger Repair
Tonino Lamborghini Repair
Torgoen Repair
Tourbillon Repair
Tourby Repair
Tourneau Repair
Towson Repair
Toxic Repair
Toy Watch Repair
Traser Repair
Trident Repair
Triumph Repair
Trofish Repair
TruGlo Repair
Trump Repair
Tsedro Repair
Tsovet Repair
Tsumori Chisato Repair
Tudor Repair
Tutima Repair
TW Steel Repair
TX Repair
U-Boat Repair
Uhlmann Repair
Uhr-Kraft Repair
Ulysse Nardin Repair
Under Armor Repair
Union Glashütte Repair
Universal Geneve Repair
Urban Jürgensen & Sønner Repair
Urwerk Repair
US Polo Repair
Utinam Repair
UTS München Repair
UVW Repair
Va Bene Repair
Vacheron Constantin Repair
Vagary Repair
Valdawn Repair
Valentino Repair
Valgine Repair
Valima Repair
Valswiss Repair
Van Cleef & Arpels Repair
Van d'Hall Repair
Van Der Bauwede Repair
Van der Gang Repair
Vanceur Repair
Vandenbroeck & Cie Repair
Vantage Repair
Vault Repair
Vecceli Repair
VendouX Repair
Ventura Repair
Verdastro Repair
Vernier Repair
Versace Repair
Vestal Repair
Vextra Repair
Vianney Halter Repair
Victorinox Swiss Army Repair
Vidus Repair
Villemont Repair
Vincence Repair
Vincent Berard Repair
Vincent Calabrese Repair
Vintage Repair
Visage Repair
Vivienne Westwood Repair
Vixa Repair
Vogard Repair
Voila Repair
Volker Vyskocil Repair
Vollmer Repair
Volmax Repair
Volna Repair
Voltime Repair
Von Dutch Repair
Vostok Repair
Vuarnet Repair
Vulcain Repair
W. Bagus Repair
Wakmann Repair
Waldan Repair
Waltham Repair
Watchcraft Repair
Welder Repair
Wellington Repair
Wempe Repair
Wenger Repair
West End Repair
Westar Repair
Wiegand Repair
Wittnauer Repair
Wize & Ope Repair
WM of Switzerland Repair
WorldChronos Repair
Wyler Repair
Xantia Repair
Xemex Repair
Xen Repair
Xetum Repair
Xezo Repair
Yantar Repair
Yema Repair
Yes Repair
Yonger & Bresson Repair
Yves Saint Laurent Repair
Zannetti Repair
Zeitner Repair
Zenith Repair
Zeno-Watch Basel Repair
ZentRa Repair
Zeppelin Repair
Zinex Repair
Zinom Repair
Zitura Repair
Zodiac Repair
Zolotoe Vremya Repair
Zoo York Repair
Zoppini Repair
Zzero Repair
121 Time Repair
32 Degrees Repair
3H Italia Repair
5.11 Tactical Repair
A. Lange & Söhne Repair
a.b.art Repair
Accurate Repair
Accurist Repair
Accutime Repair
Accutron Repair
Ace Acro Repair
Adee Kaye Repair
Adidas Repair
Admes Repair
Adriatica Repair
Adrienne Vittadini Repair
Aeromatic 1912 Repair
Aeronautec Repair
Aerowatch Repair
Affluence Repair
Agassiz Repair
Airain Repair
AirNautic Repair
Akribos XXIV Repair
Akteo Repair
Alain Delon Repair
Alain LE mondial Repair
Alain Philippe Repair
Alain Sauser Repair
Alain Silberstein Repair
Alavente Repair
Alba Repair
Alessi Repair
Alexander Phillip Repair
Alexander Shorokhoff Repair
Alexandre Christie Repair
Alexis Garin Repair
Alfex Repair
Alfred Hammel Repair
Almanus Repair
Alpha Repair
Alpina Repair
Alsta Repair
Altanus Repair
Alviero Martini Repair
Amaswiss Repair
American Watch Co Repair
Americus Repair
And Watch Repair
Andersen Geneve Repair
André Belfort Repair
André Mouche Repair
Andre Chambord Repair
Andre Fleury Repair
Andre Giroud Repair
Andreas Strehler Repair
Android Repair
Andy Warhol Repair
Angelus Repair
Angular Momentum Repair
Anne Klein Repair
Anonimo Repair
Ansonia Repair
Antima Repair
Antoine Preziuso Repair
Appella Repair
Appetime Repair
Apple Watch Repair
Aqua Lung Repair
Aqua Marin Repair
Aqua Master Repair
Aquanautic Repair
Aquastar Repair
AquaSwiss Repair
Arbutus Repair
Archimede Repair
Arctos Repair
Aristo Repair
Arlanch Repair
Armand Nicolet Repair
Armani Repair
Armani Exchange Repair
Armin Strom Repair
Armitron Repair
Arnold & Son Repair
Ars eTempus Repair
Askania Repair
Asprey London Repair
Astboerg Repair
Atlantic Repair
Attias Repair
Audemars Piguet Repair
Auguste Reymond Repair
Auricoste Repair
Avianne & Co Repair
Aviatex Repair
Aviator Repair
Avier Repair
Axcent Repair
Azimuth Repair
a_line Repair
Baby-G Repair
Backes & Strauss Repair
Badollet Repair
Bagger & Gehring Repair
Balenciaga Repair
Ball Repair
Bally Repair
Balmain Repair
Balmer Repair
Bandit Repair
Banneker Repair
Barthelay Repair
Bathys Hawaii Repair
Baume & Mercier Repair
Baylor Repair
Bazzato Repair
BCBG Repair
Beat Haldimann Repair
Beaudry Repair
Bebe Repair
Bedat Repair
Belair Repair
Bell & Ross Repair
Bellagio bel Tempo Repair
Belstaff Repair
Benarus Repair
Benrus Repair
Berenger Repair
Bering Repair
Berne Repair
Berney Blondeau Repair
Bernhardt Repair
Bernoulli Repair
Berrer & Söhne Repair
Berthet Repair
Bertolucci Repair
Bertucci Repair
Bethge & Söhne Repair
Betsey Johnson Repair
Bianci Repair
Bill Blass Repair
Binda Repair
Bino Repair
Black Dice Repair
BlancheFontaine Repair
Blancier Repair
Blancpain Repair
Blita Repair
Blu Repair
BMW Repair
Bobby Jones Repair
Boccia Repair
Body Glove Repair
Boegli Repair
Bohlin Repair
Bomberg Repair
Bonneville Repair
Borealis Repair
Boschett Repair
Bosie Repair
Boston Watch Co Repair
Botta Design Repair
Boucheron Repair
Bovet Repair
Bozeman Repair
Braun Repair
Breguet Repair
Breil Milano Repair
Breitling Repair
Bremont Repair
Brera Orologi Repair
Brior Repair
BRM Repair
Brooks Brothers Repair
Brosway Repair
Bruno Söhnle Repair
Buccellati Repair
Bucherer Repair
Buchner & Bovalier Repair
Bueche-Girod Repair
Buler Repair
Bulgari Repair
Bulloc Repair
Bulova Repair
Bunz Repair
Buran Repair
Burberry Repair
Burett Repair
Burgmeister Repair
Cabestan Repair
Cabochon Repair
Calcio Swiss Repair
Callaway Golf Repair
Calvin Klein Repair
Camel Active Repair
Campanola Repair
Candino Repair
Capri Repair
Caravelle Repair
Cardinal Repair
Carl F. Bucherer Repair
Carlo Ferrara Repair
Carlo Monti Repair
Carlo Viani Repair
Cartier Repair
Carven Repair
Casio Repair
Cat Repair
Catamaran Repair
Catena Repair
Catorex Repair
Cattin Repair
Cédric Johner Repair
Cecil Purnell Repair
Cellini Repair
Century Repair
Ceres Repair
Cerruti Repair
Certina Repair
CH-Pihl Repair
Chaika Repair
Chanel Repair
Charles Conrad Repair
Charles David Repair
Charles Frodsham Repair
Charles Hubert Repair
Charles Raymond Repair
Charles Winston Repair
Charmex Repair
Charriol Repair
Chase-Durer Repair
Chatila Repair
Chaumet Repair
Chevignon Repair
Chico's Repair
Choisi Repair
Chopard Repair
Chotovelli Repair
Chris Aire Repair
Chris Benz Repair
Christain Van Der Klaauw Repair
Christi Oneil Repair
Christian Bernard Repair
Christian Geneve Repair
Christina London Repair
Christophe Claret Repair
Christopher Designs Repair
Christopher Ward Repair
Chronodeco Repair
Chronographe Suisse Repair
Chronosport Repair
ChronoStar Repair
Chronoswiss Repair
Chronotech Repair
Chronovski Repair
Chrysos Repair
Chung Nam Repair
Cimier Repair
Citizen Repair
Claude Valentini Repair
Clerc Repair
Clyda Repair
Clyde's Repair
Coach Repair
Code Repair
Coinwatch Repair
Cole Haan Repair
Coleman Repair
Colibri Repair
Columbia Sportswear Repair
Concord Repair
Constantin Weisz Repair
Consul Repair
Copha Repair
Cornelius & Cie Repair
Cortébert Repair
Corum Repair
Corvette Repair
Corvus Repair
Cover Repair
Croton Repair
Crush Repair
Cuervo y Sobrinos Repair
Curtis & Co. Repair
Cvstos Repair
Cyclos Repair
Cyma Repair
Cyril Ratel Repair
D'Aguet Repair
D'Alton Repair
D'Atlantis Repair
D-Factory Repair
D. Dornblüth & Sohn Repair
d.freemont Repair
Daewoo Repair
Dakota Repair
Damasko Repair
Damiani Repair
Daniel Cremieux Repair
Daniel de Fasson Repair
Daniel Mink Repair
Daniel Roth Repair
Daniel Steiger Repair
Danish Design Repair
David Yurman Repair
Davis Repair
Davosa Repair
Débaufré Repair
De Beers Repair
De Bethune Repair
De Boulay & Korn Repair
de Grisogono Repair
Decima Mas Repair
Deep Blue Repair
Del Sol Repair
deLaCour Repair
Delaloye Repair
Delance Repair
Delaneau Repair
Delbana Repair
Delma Repair
Demos Repair
Denissov Repair
Dent Repair
DeWitt Repair
Dexter Sinister Repair
Diafuego Repair
Dianex Repair
DiBur Repair
Diesel Repair
Dievas Repair
Dior Repair
Disney Repair
DKNY Repair
Dodane 1857 Repair
Dolce & Gabbana Repair
Dolceoro Repair
Dooney & Bourke Repair
Doxa Repair
Dreffa Repair
Dreyfuss & Co Repair
Drops Repair
Du Bois & Fils Repair
Dubey & Schaldenbrand Repair
Duc Decreon De Saint Pierre Repair
Duc Oger Repair
Ducati Repair
Dufeau Repair
Dufonte Repair
Dugena Repair
Dumont Repair
Dunhill Repair
Durabo Repair
Dyrberg/Kern Repair
Ebel Repair
Eberhard & Co Repair
Ecclissi Repair
ECW Repair
Eddie Bauer Repair
Edhard Junghans Repair
Edifice Repair
Edouard Lauzières Repair
EDOX Repair
Effy Repair
Egon Hummel Repair
Eklund Repair
Elgin Repair
Elini Repair
Ellicott Repair
Elysee Repair
Emboss Time Repair
Emile Chouriet Repair
Emka Repair
Empire Repair
Emporio Armani Repair
Endura Repair
Enicar Repair
Enila Repair
Ennebi Repair
Enzo Mechana Repair
EOS Repair
EPMartin Repair
Epoch Repair
Epos Repair
Equipe Repair
Eric Tabarly Repair
Erken Repair
Ernest Borel Repair
Ernst Benz Repair
Erwin Sattler Repair
Espirit Repair
ESQ Swiss Repair
Essence Repair
ETA Repair
Eterna Repair
European Company Watch Repair
Everlast Repair
Eviga Repair
EXTático Repair
Ezteem Repair
F. P. Journe Repair
Façonnable Repair
Faini Repair
Falcon Repair
Favre-Leuba Repair
Fendi Repair
Ferragamo Repair
Ferrari Repair
Festina Repair
Field & Stream Repair
Fila Repair
Folli Follie Repair
Fontenay Repair
Forgèt Repair
Formex Repair
Fortis Repair
Forum Repair
Fossil Repair
Franc Vila Repair
Franchi Menotti Repair
Franck Muller Repair
Francois Rotier Repair
Frédérique Constant Repair
Fred Repair
Frederic Jouvenot Repair
Freelook Repair
Freestyle Repair
Freeze Diamond Repair
Freiderick Stein Repair
Fusion Repair
G-Shock Repair
Gai Mattioio Repair
Gant Repair
Gardé Repair
Garmin Repair
Gattinoni Repair
Gérald Genta Repair
Gübelin Repair
Gc Swiss Made Repair
Geiger Repair
Genaldi Repair
Geneva Repair
Geneve Repair
Genie Repair
Geoffrey Roth Repair
Georg Jensen Repair
George Daniels Repair
George J Von Burg Repair
Gergé Repair
Germano & Walter Repair
Germinal Voltaire Repair
Gevril Repair
Giantto Repair
Gino Franco Repair
Gio Monaco Repair
Giordano Repair
Giovine Repair
Girard Perregaux Repair
Giuliano Mazzuoli Repair
Givenchy Repair
Glam Rock Repair
Glashütte Original Repair
Glycine Repair
GO Repair
Golana Repair
Golay Spierer Repair
Goldpfeil Repair
Gotham Repair
Graf Zeppelin Repair
Graham Repair
Grönefeld Repair
Greenland Repair
Grenacher Repair
Grenen Repair
Greubel Forsey Repair
Grimoldi Repair
Grovana Repair
Gruen Repair
Grus Repair
Gruvelli Repair
Guard Dog Repair
Guèpard Repair
Gucci Repair
Guess Repair
Guillerman Mollet Repair
Guinand Repair
GUL Repair
Gustafsson & Sjögren Repair
Guy Ellia Repair
H. Stern Repair
H3 Tactical Repair
Habring Repair
Hacher Repair
Haemmer Repair
Halda Repair
Hamilton Repair
Hamlin Repair
Hampden Repair
Hanhart Repair
Harley Davidson Repair
Harry Winston Repair
Harwood Repair
Haurex Repair
Hautlence Repair
HD3 Complication Repair
Hebe Repair
Hector Repair
Hedelius Repair
Helbros Repair
Helix Repair
Hemess Repair
Hentschel Repair
Herc Repair
Hermès Repair
Heuer Repair
Hidalgo Repair
High Gear Repair
HighStreet Repair
HMT Repair
Holdermann & Sohn Repair
Horae Repair
HoroSwiss Repair
HourPower Repair
Howard Repair
HTO Repair
Hublot Repair
Huet Brothers Repair
Hugo Boss Repair
Hugo von Eyck Repair
Hurlingham Repair
Hysek Repair
I.s Japan Repair
I.T.A. Repair
IceLink Repair
IceTek Repair
Ideo Tempo Repair
Idiosynchro Repair
Ike Repair
Ikepod Repair
Illinois Watch Company Repair
Immersion Repair
Ingersoll Repair
Ingraham Repair
Insignum Repair
Intima Repair
InTimes Repair
Invicta Repair
ISA Repair
Issey Miyake Repair
Italico Repair
Itay Noy Repair
IWC Repair
IWI Repair
iXXXi Repair
Izod Repair
J. Chevalier Repair
J. Springs Repair
Jacob & Co Repair
Jacob Jensen Repair
Jacot Repair
Jacques Etoile Repair
Jacques Farel Repair
Jacques Lemans Repair
Jacques-Edho Repair
Jaeger LeCoultre Repair
Jaermann & Stübi Repair
Jaguar Repair
Jaques Richal Repair
Jaquet Droz Repair
Jaz Repair
JB Gioacchino Repair
Jean d'Eve Repair
Jean Dunand Repair
Jean Mairet & Gillman Repair
Jean Marcel Repair
Jean Paul Repair
Jean Perret Repair
Jean Roulet Repair
Jean-Marc Garel Repair
JeanRichard Repair
Jeán Carel Repair
Jeep Repair
Jemis Repair
Jerral Repair
Jet Set Repair
Jetzer et Fils Repair
Jill Stuart Repair
Jo Siffert Repair
Jochen Benzinger Repair
Joe Rodeo Repair
John Weitz Repair
Joop Repair
Jorg Gray Repair
Joseph Abboud Repair
Joss Repair
Jovial Repair
Jowissa Repair
Joya Repair
JS Watch Co. Repair
Juicy Couture Repair
Jules Jurgensen Repair
Julien Coudray Repair
Junghans Repair
Junkers Repair
Just Cavalli Repair
Justex Repair
Juvenia Repair
Kadloo Repair
Kahn Repair
Kalashnikov Repair
Kappa Repair
Karl Falk Repair
Kate Spade Repair
Kazimon Repair
Kees Engelbarts Repair
Kenneth Cole Repair
Kennett Repair
Kentex Repair
KHS Repair
Kiber Repair
Kienzle Repair
Kipling Repair
Kiu Tai Yu Repair
Klaus Kobec Repair
Kobold Repair
Kolber Repair
KoonySun Repair
Korloff Repair
Korsbek Repair
Kremke Repair
Kriëger Repair
Krizia Repair
Kronsegler Repair
Krug Baümen Repair
Kudoke Repair
Kyboe Repair
L' Duchen Repair
L. Leroy Repair
La Vie Repair
Lacco Repair
Lacher Repair
Laco Repair
Lacoste Repair
Ladoire Repair
Lafuma Repair
Laks Repair
Lalique Repair
Lambretta Repair
Lancaster Repair
Lang & Heyne Repair
Lanvin Repair
Lapponia Repair
Lassale Repair
Laurens Repair
Léon Hatot Repair
Lüm Tec Repair
Lütolf Philip Repair
Le Courier Repair
Le Marquand Repair
Le Tandy Repair
Le Vian Repair
Leandri Repair
LeCoultre Repair
Leonard Repair
Lessant Repair
Light Time Repair
Limes Repair
Lindburgh & Benson Repair
Linde Werdelin Repair
Links of London Repair
LIP Repair
Lito Repair
Liz Claiborne Repair
Locman Repair
Lois Hill Repair
London Underground Repair
Longines Repair
Lorelli Repair
Lorenz Repair
Lorus Repair
Lotus Repair
Louis Bolle Repair
Louis Chevrolet Repair
Louis Erard Repair
Louis Moinet Repair
Louis Pion Repair
Louis Richard Repair
Louis Vuitton Repair
LP Italy Repair
Lucerne Repair
Lucien Piccard Repair
Lucky Brand Repair
Luigi Verga Repair
Luminox Repair
Luning Repair
M & Co Repair
M & M Repair
M-Watch Repair
M. Lahart Repair
Magellan Repair
Magico Repair
Magnum Repair
Magnus Repair
Magrette Repair
Maitres du Temps Repair
Mallard Repair
Mango Repair
Maranello Repair
Marathon Repair
Marc & Sons Repair
Marc Brogsitter Repair
Marc Ecko Repair
Marc Jacobs Repair
Marcel Drucker Repair
Marcello C Repair
Marco Polo Repair
Markus Ruby Repair
Marlen Repair
Martin Braun Repair
Marvin Repair
Mathey-Tissot Repair
Matteo Thun Repair
Maty Repair
Mauboussin Repair
Maurice de Mauriac Repair
Maurice Lacroix Repair
MAX Repair
Max René Repair
Maxima Repair
Maximilian Repair
Maybach Repair
Mühle Glashütte Repair
MB&F Repair
MC Uhren Repair
McGonigle Repair
Meccaniche Veloci Repair
Mechanische Zeitinstrumente Repair
Medana Repair
Meer Repair
MeisterSinger Repair
Mellerio dits Meller Repair
Memotime Repair
Memphis Belle Repair
Mercedes Benz Repair
Mercure Repair
Mermod Freres Repair
MGC Repair
Michael Bittel de Genève Repair
Michael Kors Repair
Michel Herbelin Repair
Michel Jordi Repair
Michele Repair
Mido Repair
MIH Repair
Millage Repair
Milleret Repair
Milus Repair
Minerva Repair
Mio Repair
Miss Sixty Repair
MK II Repair
Modus Repair
Molnija Repair
Momentum Repair
Momo Repair
Mondaine Repair
Mondia Repair
Montana Repair
Montano Repair
Montblanc Repair
Montega Repair
Montres Allison Repair
Montres de Luxe Repair
Moog Repair
Morellato Repair
Moschino Repair
Moscow Classic Repair
Motion Repair
Mouawad Repair
Movado Repair
Moviga Repair
MSC Repair
MTM Special Ops Repair
Mudd Repair
MWG Repair
N.O.A Repair
Na Hoku Repair
NakedWatch Repair
National Geographic Repair
Nautica Repair
NauticFish Repair
Navarre Repair
Navitec Repair
Nekta Repair
Neolog Repair
Newton & Sons Repair
NFW Repair
NICE Italy Repair
Nicolet Repair
Nienaber Repair
Niessing Repair
Nika Repair
Nike Repair
Nina Ricci Repair
Ninaber van Eyben Repair
Nine West Repair
Nite Repair
Nivada Repair
Nivrel Repair
Nixon Repair
Nobel Repair
Noblia Repair
Nomos Glashütte Repair
Noon Repair
North Eagles Repair
Nubeo Repair
Oakley Repair
Obaku Repair
Ocean7 Repair
Oceanaut Repair
Oceanus Repair
ODES Repair
Officina del Tempo Repair
Officine Panerai Repair
Ogival Repair
Olaf Heichert Repair
Old Florence Repair
Ole Mathiesen Repair
Olivier Randin Repair
Olivier Roux Repair
Olivier Streli Repair
Ollech & Wajs Repair
Omega Repair
Omikron Repair
Oniss Repair
OnMotion Repair
Oozoo Repair
Orbita Repair
Orient Repair
Origo Repair
Oris Repair
Orléan Repair
Orsa Repair
Otium Repair
Panerai Repair
Pantar Repair
Paris Hilton Repair
Parmigiani Fleurier Repair
Pasquale Bruni Repair
Patek Philippe Repair
Pathfinder Repair
Paul Gerber Repair
Paul Picot Repair
Paul Versan Repair
Père de Temps Repair
Pötger Pietri Repair
Pedre Repair
Pedum Repair
Penguin Repair
Pequignet Repair
Perigaum Repair
Perrelet Repair
Perry Ellis Repair
Perseo Repair
Peugeot Repair
Philip Repair
Philip Stein Repair
Philippe Dufour Repair
Philippe Pechard Repair
Philippe Rosen Repair
Philippe Starck Repair
Piaget Repair
Picard & Cie Repair
Pierce 1883 Repair
Pierre Cardin Repair
Pierre DeRouche Repair
Pierre Junod Repair
Pierre Kunz Repair
Pierre Lannier Repair
Pierre Laurent Repair
Pierre Petit Repair
Pilo & Co Repair
Pippo Repair
Piquot Meridien Repair
Pirelli Repair
Pita Repair
Pocket Watch Repair
Polanti Repair
Polar Repair
Police Repair
Poljot Repair
Porsche-Design Repair
Poseidon Repair
Prada Repair
Premiers Repair
Prestige de Genève Repair
Prim Repair
Primo Repair
Prometheus Repair
Pronto Repair
Pryngeps Repair
Pulsar Repair
Puma Repair
PZero Repair
Quantum Repair
Quantuz Repair
Quemex Repair
Quiksilver Repair
Quinting Repair
Rado Repair
Raid Repair
Raidillon Repair
Raimundo Davalos Repair
Rainer Brand Repair
Raketa Repair
Ralph Lauren Repair
Rama Repair
Rapport Repair
Raymond Weil Repair
Reactor Repair
Rebecca Repair
Rebellion Repair
Reconvilier Repair
Red Monkey Repair
Red or Dead Repair
RedLine Repair
Regatta Repair
Regnier Repair
Reichenbach Repair
Relic Repair
Remy Cruz Repair
Renato Repair
Renee Gerove Repair
Renee Nicol Repair
Repossi Repair
Revue Thommen Repair
RG512 Repair
RGM Repair
Rialto Repair
Richard Mille Repair
Richemont Repair
Riedenschild Repair
Rip Curl Repair
Ritmo Mundo Repair
Roamer Repair
Robert Repair
Robert Lighton Repair
Roberto Cavalli Repair
Rochas Repair
Rodania Repair
Rodenstein Repair
Rodolphe Repair
Roger Cornet Repair
Roger Dubuis Repair
Roger W. Smith Repair
Rolex Repair
Romain Gauthier Repair
Romain Jerome Repair
Romanson Repair
Roots Repair
Rosendahl Repair
Rotary Repair
Roven Dino Repair
Roventa-Henex Repair
Rubin Douglas Repair
Rudge Repair
Rudiger Repair
Rudis Sylva Repair
Rufus Gerard Repair
RussArmy Repair
Ryser Kentfield Repair
S.T. Dupont Repair
S.U.F. Repair
Saint Honoré Repair
Sandoz Repair
Sarcar Repair
Saro Gem Repair
Sarpaneva Repair
SAWC Repair
Sbarro Repair
Scalfaro Repair
Scatola del Tempo Repair
Schauer Repair
Schaumburg Repair
Schäuble & Söhne Repair
Schempp Repair
Schmeltzer Repair
Schneider Manufaktur Repair
Schwarz Etienne Repair
Seagull Repair
Seahope Repair
SeaPro Repair
SeaSurfer Repair
Sector Repair
Seculus Repair
Sedona Watch Works Repair
Seiko Repair
Sekonda Repair
Serket Repair
Seth Thomas Repair
Shano Repair
Sheffield Repair
Shellman Repair
Sicura Repair
SideWatch Repair
Sigma Sport Repair
Simon Carter Repair
Sinn Repair
Sjöö Sandström Repair
Skagen Repair
Skav Repair
Skytimer Repair
Slava Repair
Smash Repair
Soleus Repair
Solsuno Repair
Sothis Repair
Sottomarino Italia Repair
South Bend Repair
Soyuz Repair
Spazio24 Repair
Speake-Marin Repair
Speedo Repair
Speidel Repair
Sprinto Repair
St Moritz Repair
St. Gallen Repair
St. Petersburg Collection Repair
Stadlin Repair
Starck-Design Repair
Stølås Repair
Steel Blaze Repair
Steel Cake Repair
Steffen Repair
Steinhart Repair
Steinhausen Repair
Stern & Lemänn Repair
Storm Repair
Stowa Repair
Street Repair
Strela Repair
Strumento Marino Repair
Stuhrling Original Repair
Sturmanskie Repair
Sub Chrono Repair
Sultana Repair
Suunto Repair
Svend Andersen Repair
Swarovski Repair
Swatch Repair
Sweda Repair
Swinford Repair
Swiss Air Force Repair
Swiss Army Repair
Swiss Cheese Repair
Swiss Eagle Repair
Swiss Legend Repair
Swiss Military Repair
Swiss Military by Chrono Repair
Swiss Military Hanowa Repair
Swiss Watch International Repair
Swisstek Repair
Swistar Repair
Swiza Repair
Tabbah Repair
Tack & Gybe Repair
TAG Heuer Repair
Tarondo Repair
TB Buti Repair
Techno by JPM Repair
Techno Com by KC Repair
Techno Master Repair
Techno Swiss Repair
TechnoMarine Repair
Technos Repair
Tellus Repair
Telux Repair
Temption Repair
Teno Repair
Thiel Ruhla Repair
Thix Repair
Thomas Gref Repair
Thomas Ninchritz Repair
Thomas Prescher Repair
Thomsa Kinkade Repair
Thunderbirds Repair
Ticino Repair
Tiffany & Co Repair
Timberland Repair
Time-It Repair
TimeBeads Repair
TimeLink Repair
Timex Repair
Tinelli Repair
Tiq Repair
Tiret Repair
Tissot Repair
Titan Repair
Titoni Repair
TKO Orlogi Repair
Tokyo Bay Repair
Tommy Bahama Repair
Tommy Hilfiger Repair
Tonino Lamborghini Repair
Torgoen Repair
Tourbillon Repair
Tourby Repair
Tourneau Repair
Towson Repair
Toxic Repair
Toy Watch Repair
Traser Repair
Trident Repair
Triumph Repair
Trofish Repair
TruGlo Repair
Trump Repair
Tsedro Repair
Tsovet Repair
Tsumori Chisato Repair
Tudor Repair
Tutima Repair
TW Steel Repair
TX Repair
U-Boat Repair
Uhlmann Repair
Uhr-Kraft Repair
Ulysse Nardin Repair
Under Armor Repair
Union Glashütte Repair
Universal Geneve Repair
Urban Jürgensen & Sønner Repair
Urwerk Repair
US Polo Repair
Utinam Repair
UTS München Repair
UVW Repair
Va Bene Repair
Vacheron Constantin Repair
Vagary Repair
Valdawn Repair
Valentino Repair
Valgine Repair
Valima Repair
Valswiss Repair
Van Cleef & Arpels Repair
Van d'Hall Repair
Van Der Bauwede Repair
Van der Gang Repair
Vanceur Repair
Vandenbroeck & Cie Repair
Vantage Repair
Vault Repair
Vecceli Repair
VendouX Repair
Ventura Repair
Verdastro Repair
Vernier Repair
Versace Repair
Vestal Repair
Vextra Repair
Vianney Halter Repair
Victorinox Swiss Army Repair
Vidus Repair
Villemont Repair
Vincence Repair
Vincent Berard Repair
Vincent Calabrese Repair
Vintage Repair
Visage Repair
Vivienne Westwood Repair
Vixa Repair
Vogard Repair
Voila Repair
Volker Vyskocil Repair
Vollmer Repair
Volmax Repair
Volna Repair
Voltime Repair
Von Dutch Repair
Vostok Repair
Vuarnet Repair
Vulcain Repair
W. Bagus Repair
Wakmann Repair
Waldan Repair
Waltham Repair
Watchcraft Repair
Welder Repair
Wellington Repair
Wempe Repair
Wenger Repair
West End Repair
Westar Repair
Wiegand Repair
Wittnauer Repair
Wize & Ope Repair
WM of Switzerland Repair
WorldChronos Repair
Wyler Repair
Xantia Repair
Xemex Repair
Xen Repair
Xetum Repair
Xezo Repair
Yantar Repair
Yema Repair
Yes Repair
Yonger & Bresson Repair
Yves Saint Laurent Repair
Zannetti Repair
Zeitner Repair
Zenith Repair
Zeno-Watch Basel Repair
ZentRa Repair
Zeppelin Repair
Zinex Repair
Zinom Repair
Zitura Repair
Zodiac Repair
Zolotoe Vremya Repair
Zoo York Repair
Zoppini Repair
Zzero Repair

42+ Years

15000+ Watches

62000+ Repaired

Support
Reliable