The Timeless Beauty of Breitling Watch
When it comes to luxury watches, few brands evoke the same prestige and admiration as Breitling watch. With a rich history dating back to 1884, Breitling has become synonymous with elegance, precision, and innovation. From stylish dress watches to rugged tool watches, Breitling offers a diverse range of timepieces that cater to every taste and occasion. In this article, we will delve into the world of Breitling watches and explore what makes them so special.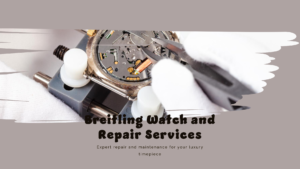 A Legacy of Excellence
Breitling's journey began in the Swiss town of Saint-Imier, when founder Léon Breitling opened his first workshop. With a strong passion for horology and a keen eye for detail, Breitling quickly gained a reputation for producing exceptional timepieces. Over the years, the brand solidified its position as a pioneer in the field by introducing groundbreaking innovations such as the first independent push-piece for chronographs and the world's first self-winding chronograph movement.
Unparalleled Craftsmanship
One of the hallmarks of Breitling watches is their unparalleled craftsmanship. Each watch is meticulously crafted by skilled artisans who pay meticulous attention to detail, ensuring that every component is of the highest quality. From the intricate dial designs to the precise movements, every aspect of a Breitling watch is a testament to the brand's commitment to excellence.
Take, for example, the Breitling Navitimer 01 – a true icon in the world of aviation watches. This timepiece is equipped with Breitling's renowned in-house Caliber 01 movement, which is known for its exceptional accuracy and reliability. The Navitimer 01 also showcases Breitling's signature slide rule bezel, allowing pilots to perform various calculations on the go. Its sleek stainless steel case and classic black dial further enhance its timeless appeal.
Breitling's dedication to craftsmanship is also evident in their use of high-quality materials. Many Breitling watches feature scratch-resistant sapphire crystals, which not only protect the dial but also provide a clear view of the intricate details. From stainless steel to rose gold, Breitling offers a wide range of materials to suit different preferences and styles.
Functionality and Performance
While Breitling watches are undoubtedly beautiful, they are also highly functional timepieces designed to meet the demands of professionals and adventurers alike. Whether you are a pilot navigating the skies or a diver exploring the depths of the ocean, there is a Breitling watch specifically engineered to accompany you on your journey.
For example, the Breitling Superocean Heritage II is a diver's watch that combines rugged durability with sophisticated style. Its water resistance of up to 200 meters, unidirectional rotating bezel, and luminescent hands and markers make it the perfect companion for underwater exploration. The Superocean Heritage II is not only a tool for diving but also a statement of style with its sleek design and vintage-inspired aesthetics.
On the other hand, the Breitling Avenger Automatic is a rugged timepiece built for extreme conditions. With its robust construction, shock resistance, and chronograph functionality, it is the watch of choice for those engaging in adventurous activities. The Avenger Automatic's bold design and exceptional performance make it a favorite among thrill-seekers and outdoor enthusiasts.
A Timepiece to Treasure
Owning a Breitling watch is not just about telling the time; it is about owning a piece of horological history and craftsmanship. Whether you are a watch connoisseur, a fashion enthusiast, or simply appreciate fine craftsmanship, a Breitling watch is a timepiece to treasure.
At Its About Time, we carry a wide selection of Breitling watches, including popular models like the timeless Breitling Navitimer and the elegant Breitling Chronomat. Our knowledgeable staff is available to assist you in finding the perfect Breitling watch that suits your style and preferences.
In addition to our wide range of timepieces, we also offer watch repair services to ensure that your beloved timepiece remains in optimal condition. Our skilled watchmakers have the expertise to handle everything from routine maintenance to complex repairs, ensuring that your Breitling watch continues to tick with precision.
In conclusion, Breitling watches encapsulate the perfect blend of timeless beauty, unparalleled craftsmanship, and exceptional functionality. From their humble beginnings in 1884 to their status as a global luxury watch brand, Breitling continues to impress watch enthusiasts around the world with their dedication to horological excellence. Whether you are drawn to the classic elegance of the Breitling Navitimer, the rugged reliability of the Breitling Avenger, or the sophisticated style of the Breitling Superocean, there is a Breitling watch that will suit your tastes and accompany you on life's adventures.
Investing in a Breitling watch is not just about owning a luxury timepiece; it is about owning a piece of horological history and craftsmanship that will stand the test of time. Whether you choose to wear it on your wrist or display it in your collection, a Breitling watch is sure to spark admiration and inspire awe. Visit Its About Time today to explore our exquisite collection of Breitling watches and discover the perfect timepiece to elevate your personal style and make a statement of sophistication.
A Timeless Symbol of Success and Prestige
Breitling watches have long been associated with success and prestige. Their exquisite designs and exceptional craftsmanship have made them favorites among celebrities, professionals, and watch enthusiasts alike. Owning a Breitling watch is not only a mark of personal style but also a symbol of accomplishment.
The iconic Breitling Chronomat is a prime example of a timepiece that exudes success. Originally created in the 1980s for the elite Italian aerobatic squadron, the Chronomat has since become a defining model for Breitling. Its bold and assertive design, combined with its precise functionality, makes it a statement piece for those who strive for excellence in all aspects of life. Whether worn in the boardroom or at a high-profile event, the Chronomat commands attention and admiration.
For those who appreciate a classic and timeless aesthetic, the Breitling Transocean collection is the epitome of sophistication. Inspired by the elegance of mid-20th century transatlantic travel, these watches feature clean lines, refined dials, and exquisite details. The Transocean collection perfectly captures the spirit of luxury and refinement, making it a favorite among discerning individuals who appreciate understated elegance.
A Commitment to Innovation and Performance
Breitling has always been at the forefront of watchmaking innovation, constantly pushing boundaries and introducing new technologies. From their pioneering work in chronographs to their advancements in aviation and diving watches, Breitling has continuously raised the bar in terms of performance and functionality.
The Breitling Emergency watch is a prime example of Breitling's commitment to innovation. This groundbreaking timepiece features a built-in micro transmitter that can broadcast a distress signal in emergency situations. It is the world's first wristwatch with a dual-frequency personal locator beacon, making it an essential tool for pilots, adventurers, and anyone who ventures into remote and challenging environments.
Another technological marvel is the Breitling Exospace B55, a smartwatch specifically designed for aviation professionals. Combining a quartz movement with Bluetooth connectivity, the Exospace B55 allows pilots to receive notifications, track flight times, and access various useful functions directly from their wrists. It is a testament to Breitling's ability to merge traditional watchmaking with modern technology.
A Timeless Investment
Beyond their aesthetic appeal and technical excellence, Breitling watches have proven to be valuable investments. As a brand with a strong heritage and a reputation for exceptional quality, Breitling timepieces retain their value and often appreciate over time. This is especially true for limited edition models or those with historical significance.
For example, the Breitling Navitimer collection, known for its iconic slide rule bezel and aviation-inspired design, has become highly sought after among collectors. Vintage Navitimer models from the mid-20th century, such as those powered by the revered Valjoux 7750 movement, have become highly coveted and can command impressive prices at auctions and in the pre-owned market.
Whether you are purchasing a Breitling watch as a personal indulgence or as an investment, you can be confident that you are acquiring a timepiece of enduring value and timeless appeal. At Its About Time, we offer a wide selection of authentic Breitling watches, including both new releases and pre-owned models. Our expert staff is knowledgeable and passionate about watches and can assist you in selecting the perfect Breitling timepiece that suits your style, needs, and budget.
In addition to our extensive collection of Breitling watches, we also offer a range of other luxury brands, including Rolex, Omega, and Movado. Whether you're looking for a sporty diver's watch, an elegant dress watch, or a cutting-edge smartwatch, we have something to cater to every taste and preference.
At Its About Time, we understand that buying a luxury watch is a significant investment, and we are committed to providing excellent service and customer satisfaction. Whether you're a seasoned watch collector or a first-time buyer, we strive to ensure that your experience with us is seamless and enjoyable.
In conclusion, Breitling watches embody the perfect combination of style, craftsmanship, and functionality. From their timeless designs to their innovative features, Breitling timepieces continue to captivate watch enthusiasts with their enduring appeal. Whether you're drawn to the rugged charm of the Breitling Avenger, the sophistication of the Breitling Transocean, or the technical prowess of the Breitling Superocean, there is a Breitling watch to suit every style and taste.
When you own a Breitling watch, you're not just purchasing a timepiece; you're acquiring a symbol of success, prestige, and exquisite craftsmanship. These watches are designed to stand the test of time, both in terms of their enduring aesthetic appeal and their exceptional performance. Whether you wear it to mark a special occasion or simply as an everyday accessory, a Breitling watch is sure to elevate your style and leave a lasting impression.
Explore the world of Breitling watches at Its About Time and discover the perfect timepiece that reflects your unique personality and taste. From classic models to limited editions, our collection offers a wide range of options for you to choose from. Our knowledgeable staff is here to assist you in finding the ideal Breitling watch that meets your preferences and exceeds your expectations.
In addition to our extensive selection of Breitling watches, we also offer a range of services to ensure that your timepiece remains in optimal condition. Our watch repair experts have the skills and expertise to handle everything from routine maintenance to intricate repairs. We understand the value and sentimental attachment you may have to your Breitling watch, and we treat each timepiece with the utmost care and attention.
At Its About Time, we are more than just a retailer – we are passionate about watches and providing an exceptional customer experience. We invite you to visit our website or explore our showroom to see our remarkable collection of Breitling watches and other luxury brands. Embark on a journey of timeless elegance with a Breitling watch that will be cherished for generations to come.
FAQ (Breitling Watch)
What is the return policy?
Most unopened items in new condition and returned within 90 days will receive a refund or exchange. Some items have a modified return policy noted on the receipt or packing slip. Items that are opened or damaged or do not have a receipt may be denied a refund or exchange. Items purchased online or in-store may be returned to any store.
Online purchases may be returned via a major parcel carrier. Click here to initiate a return.
How can I track my order?
You can track your order by logging into your account and navigating to the 'Order History' section. Select the order you want to track, and you'll find the tracking information there. Additionally, you will receive email notifications with tracking details once your order has been shipped.
Do you offer international shipping?
Yes, we offer international shipping to select countries. Shipping fees and delivery times may vary depending on the destination. Please refer to our Shipping Policy for more details.